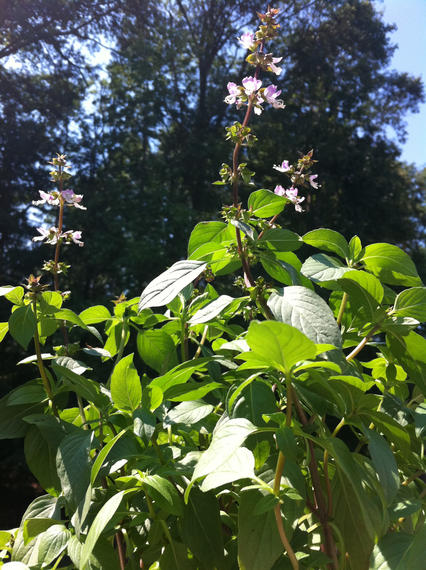 Thai Basil
The herbs are doing beautifully.  So, we decided to add 2 Thai Basil, 2 Sicilian Oregano, and 2 Mother of Thyme (AKA Creeping Thyme).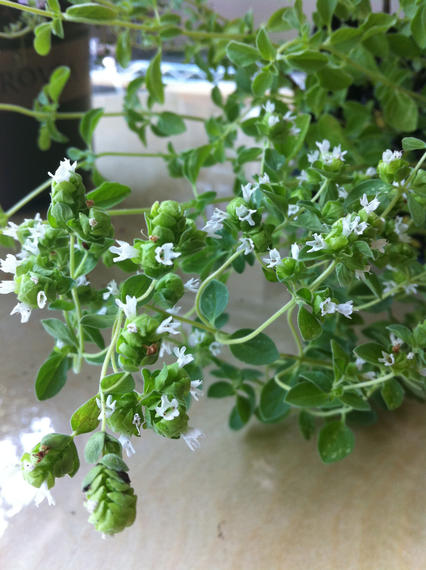 Sicilian Oregano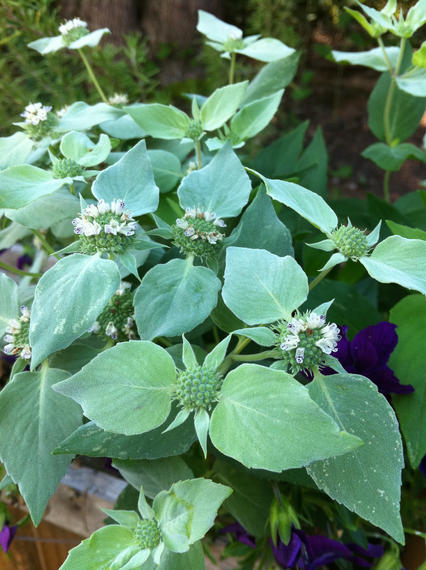 Wild Mountain Mint
…gorgeously mingling with purple violas and rosemary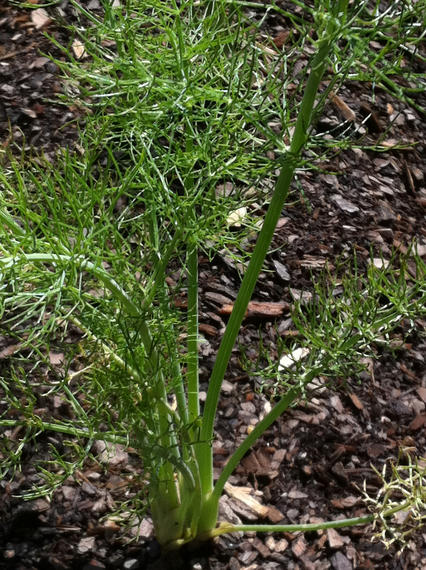 Double Sprouts of Fennel
The poor little fennel sprouts that keeps getting devoured by the rabbits make another miraculous comeback.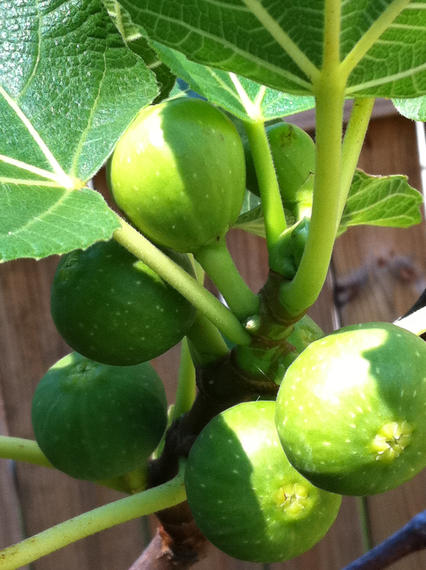 My "Charlie Brown" Kadota Fig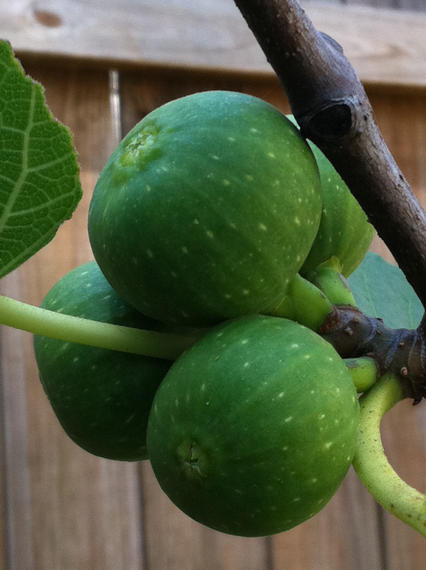 Another Cluster of Kadota Figs
These two clusters with about six leaves make up almost 40% of this scrappy 4 foot tree tree.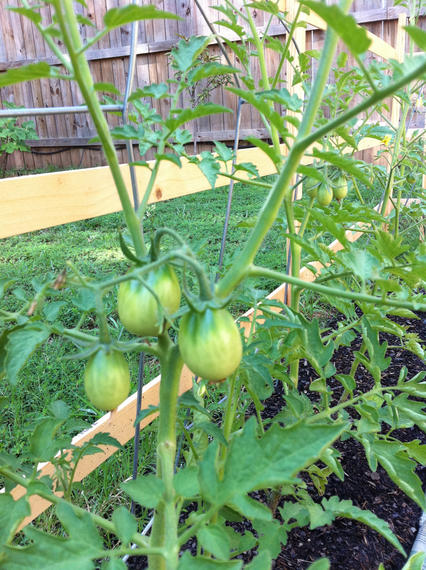 The First Cherry Tomatoes
The only downside to Botanical Instincts Cherry Tomato Rainbow Blend?  I have no idea what variety of green cherry tomatoes I'm growing.  But, we do love the color coding that allowed us to plant an even number of each type.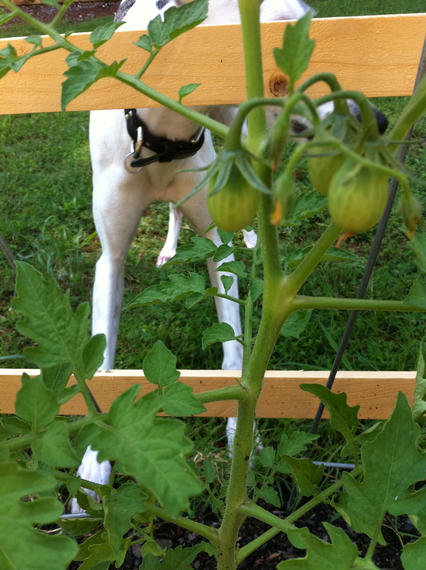 Perfect Shot — Missed
The tomato killer was attempting a snatch, grab and run.  But, she got caught red-handed. Her evil little snout was within an inch of that far left green cherry tomato.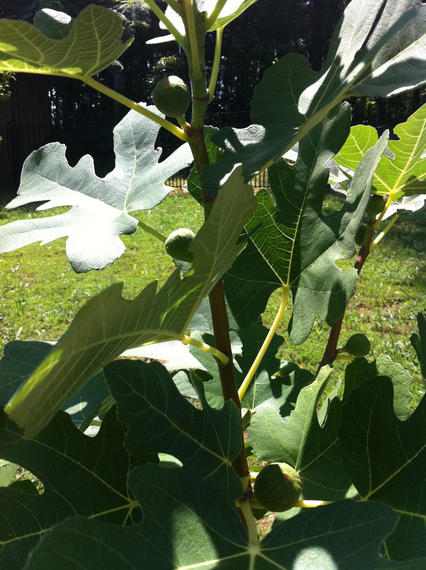 The Prettiest (and healthiest) Of Three New Black Mission Fig Trees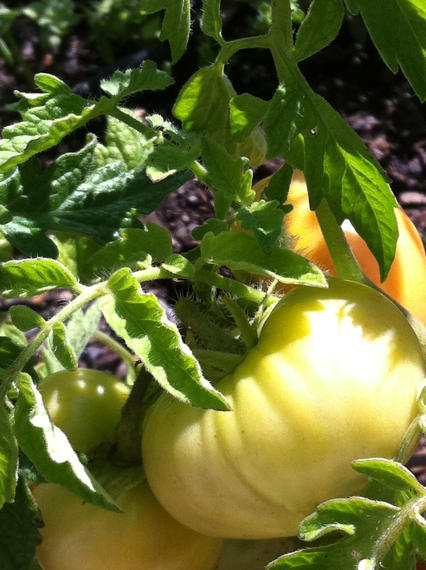 Ripening Costoluto Genovese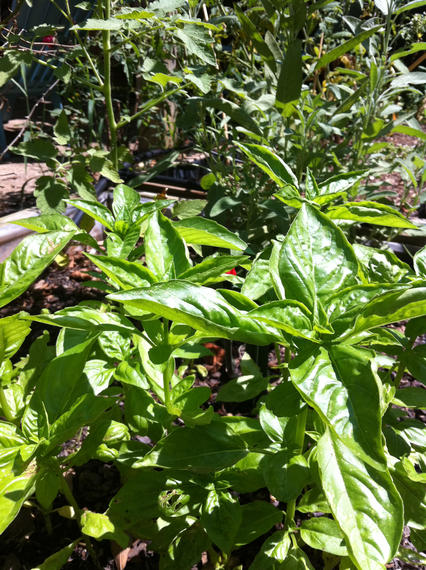 We Need More Basil …This Is Not Enough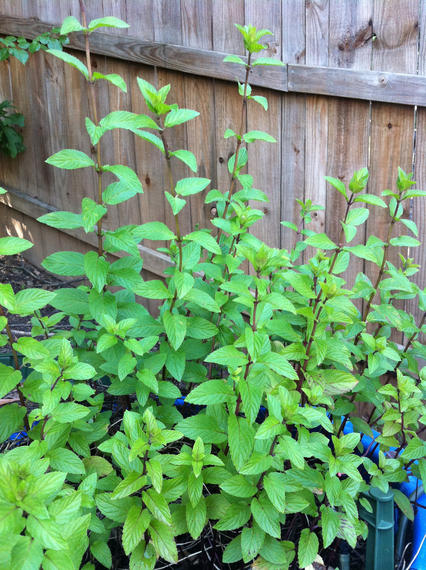 Chocolate Mint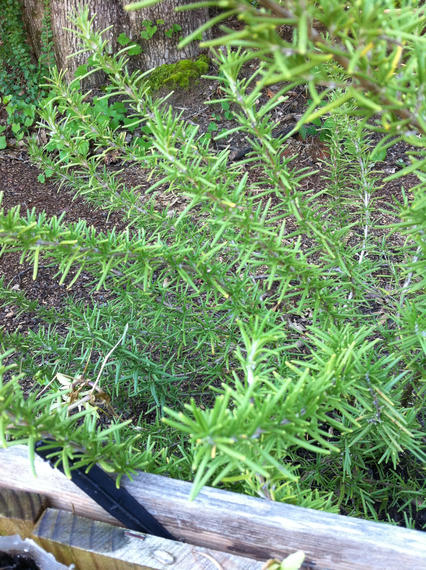 …And, The Giant Rosemary Bush Needs A Trim