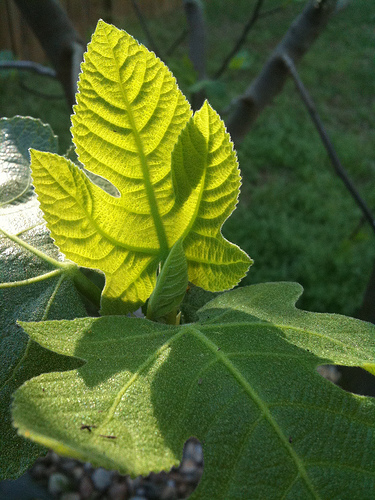 Our Green Giant (A huge brown turkey fig tree)
This week's Garden Additions:
3 Black Mission Fig Trees
6 Artichoke Sprouts
10 Heirloom Cherry Tomato Plants (assorted varieties)
And, this weekend, we'll be adding 12 (or more) of each:
Italian Red of Florence Bunching Onions
Basil
Dill
Carrot Assortment
Easter Egg Radish Assortment
Gourmet Beet Assortment
Lemon Cucumbers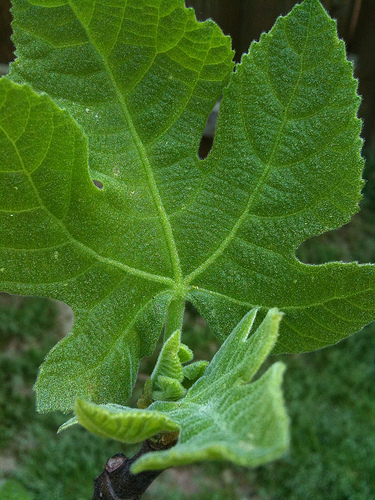 Previous Additions:
Miraculously, everything is thriving.  All rosemary, peppers, rhubarb, oregano, chamomile, blackberry bush and blueberry bush are growing extremely fast.  Both lavender plants are very healthy, but, growing slowly as expected.  My Kentucky Derby Rose is making a downright miraculous recovery from near-death.  And, my unknown variety of deep dark red climbing roses is stunningly beautiful and starting to bloom.  I need to take pictures when the countless buds bloom.  I hope I remember!