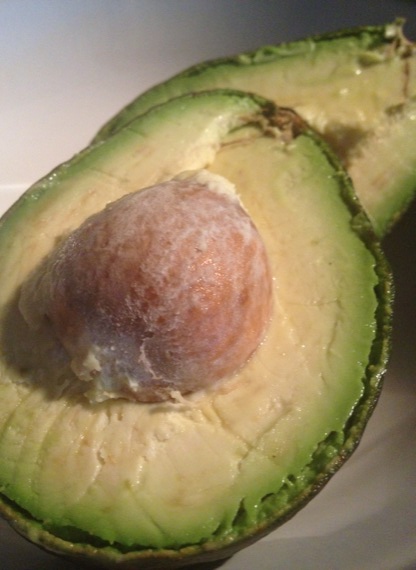 I love avocados.  They're so rich, creamy, and satisfying.  Just add at least half of an avocado to any salad and you've turned it into a meal.  This could work with fruit salads, too.  I prefer avocado in my savory salads.  But, I've been know to sprinkle a little bit of sugar straight onto a halved avocado (pit removed) and turn that into an instant meal.
Avocado, Corn and Tomato Salad
serves one
1 tomato, washed and cored, diced
1 scallion, thinly sliced
1/2 corn, cut off the cob (leftover grilled corn? Even better)
1/2 red pepper, roasted (Leftovers? Works here, too)
1 avocado, cut in half and sliced into big chunks
1 small handful cilantro, minced
juice of half a lime
drizzle of peanut oil, or your favorite olive oil
fine sea salt, to taste
black pepper, freshly ground, to taste
Add tomato, scallion, corn, and red pepper to a large salad bowl.  Toss.  Add avocado.  Drizzle with lime juice.  Add cilantro and oil.  Then, sprinkle salt and pepper on top.  Toss gently.
Devour immediately.