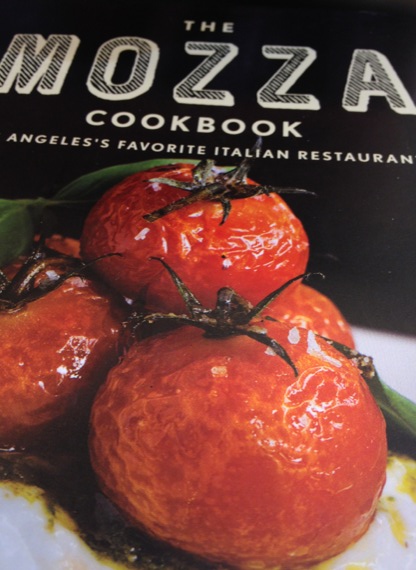 The Mozza Cookbook
Sometimes it's the simple things.  In this case, it's a recipe for long-cooked broccoli.  Many people hate broccoli.  But, I love it.  It brings back many fond childhood memories.  Many of those memories revolve around a holiday table filled with delicious food cooked with lots of heart and served with loving hands.
The recipe you'll find in the Mozza Cookbook is a similar version of the dish that I've eaten many times.  The essentials in my family's version are fresh broccoli, olive oil, fine sea salt, garlic, the juice of a lemon and a sprinkle of finely ground red pepper flakes.  Toss it all in a bowl adding copious amounts of rich olive oil.  Then, spread it out flat in a baking dish and cook it slowly in the oven under a low flame.  The Mozza version adds onion, chile de arbol and freshly ground black pepper.
…lovely additions all.
The cauliflower gratinate sounds equally rich and delicious.  And, it's on my very short To-Do list.  These two recipes might sound simplistic.  But, it's an eye for the simple things done right that speak to real Italian home cooking.  That's what I love about The Mozza Cookbook.