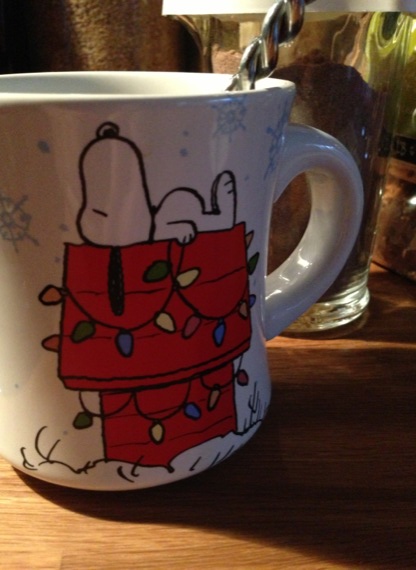 It's official!  We've survived the much-anticipated Mayan Apocalypse!  So, let's celebrate and make some hot chocolate.  Adjust the recipe to your taste adding honey to finish your chocoalate or less cinnamon if you choose.  But, try it with less sugar than you think you might enjoy.  Mexican chocolate is quite sweet.
Mayan Hot Chocolate
makes 1 heaping cup
2 Mexican chocolate discs, coarsely chopped
2 Tablespoons black cocoa
1 Tablespoon vanilla sugar
1 Tablespoon finely ground roasted almonds, hazelnuts or peanuts
1 teaspoon cinnamon
1/4 teaspoon or a pinch of ancho, pasilla or cayenne chili powder
1/8 teaspoon or a pinch of nutmeg
pinch of finely ground anise seeds
In a powerful spice grinder or food processor grind all ingredients to a powder (or coarser, if you choose).  Store in an airtight container to prevent clumping.
To Make Mayan Hot Chocolate:
1 cup or mug of hot milk
1-2 Tablespoons Mayan Hot Chocolate Powder
honey, to taste
Add 1 tablespoon to hot milk.  Taste.  If you want more chocolate flavor, add another tablespoon.  Add a spoonful of honey, if you like your chocolate on the sweet side.  Top each mug with a spoon of whipped cream and a pinch of cinnamon.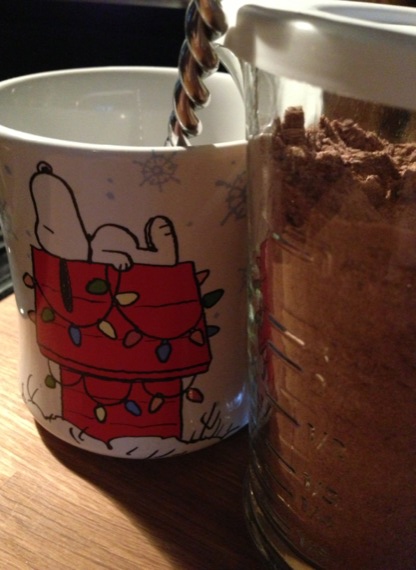 Two big discs of chocolate make 1 very heaping cup of chocolate powder.
Next time, I'll try adding a 1/4 teaspoon ground clove and black pepper in lieu of nutmeg and anise seed.