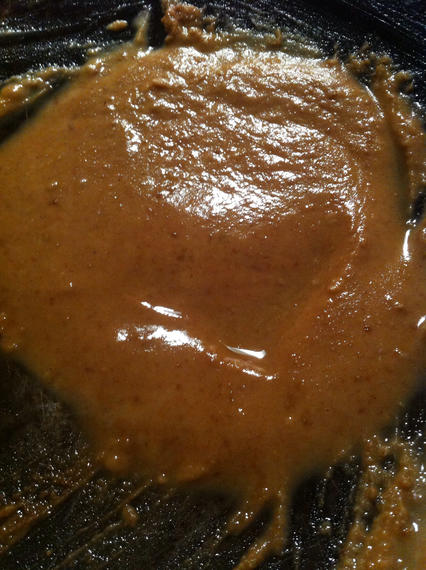 A Caramel Colored Roux
There are a number of ways to make a richly colored roux.  You might choose to toast your flour in the oven.  Or, you might choose to start the roux on the stovetop and finish it in the oven.  Or, if you're patient, you might choose to stir it by hand until it reaches that perfect shade of golden brown that you prefer.  In New Orleans, you might even be tempted to purchase it by the jar.  But, just don't do it.
Roux
Butter
+
Flour
Heat butter in a heavy bottomed skillet.  Add flour until a smooth, creamy and stir-able paste is formed.  Cook over low to moderate heat until it takes on the golden brown shade you choose.