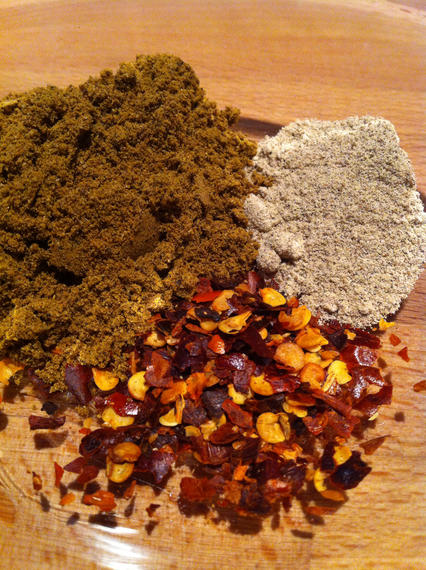 Spices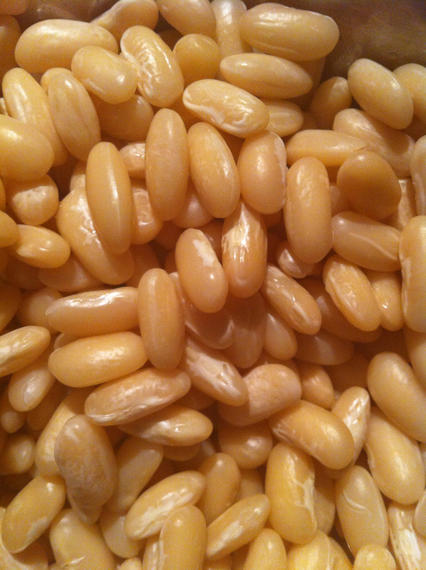 Soaked White Kidney Beans
In a large dutch oven, bring beans and water to a boil.  Turn off the heat, cover and let sit 30 minutes.  Drain and repeat.
White Chili
makes 1 large dutch oven
12 oz. white kidney beans, soaked
2 onions, diced
3 Tablespoons olive oil
5-6 cloves garlic, minced
1 sweet red pepper, finely diced
2 carrots, finely diced
1 stalk celery, diced
1-2 jalapeños, finely diced
2 tsp cumin, freshly ground
1/2 teaspoon white pepper, freshly ground
2 teaspoon black pepper, freshly ground
1 teaspoon fine sea salt
1/2 teaspoon red pepper flakes
1/4 teaspoon Mexican oregano
generous splash of your favorite hot sauce
4 cups chicken stock
1 cup whole milk
After soaking and straining beans.  Set aside.  In a large dutch oven, heat olive oil.  Sauté onions to a light golden color.  Add garlic, pepper, carrots, celery, and jalapeños.  Sauté briefly.  Add spices.  Stir.  Add beans, and chicken stock.  Bring to a hearty simmer.  Then, reduce heat to a low simmer and cook until tender (at least 1 – 1 1/2 hours) stirring the pot as needed.  (And, adding additional chicken stock, as needed.)  Add whole milk.  Bring the chili back to a simmer.  Serve with sour cream and cheddar cheese.
Need more protein?  Grill one chicken breast per person.