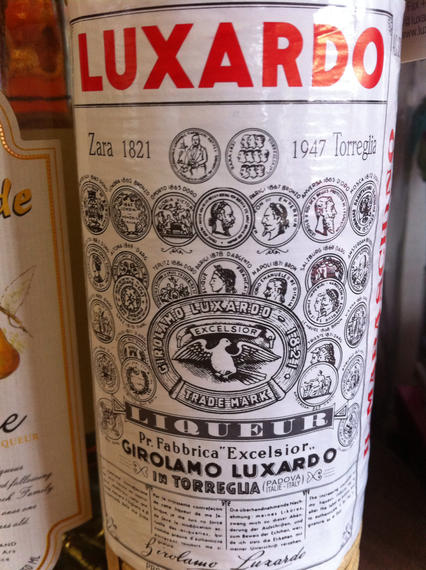 New Favorite Treat?
Discard all of that nasty red syrup in a standard maraschino cherry jar and fill with Luxardo.  These make a deliciously decadent topping for a scoop of vanilla bean ice cream.
And, for the adults out there, here's our first house cocktail for 2012.  The original recipe on the Luxardo website is listed in awkward percentages.  I've decide to do a loose adaptation.  And, I've added a cherry garnish.
An Italian In Manhattan
makes 2
4 ounces bourbon
1 ounce Amaretto
a splash of Luxardo Maraschino
2 cherries, soaked in Luxardo Maraschino
In a shaker filled with ice, add bourbon, Amaretto and a generous splash of Luxardo Maraschino.  Stir.  Strain and divide between two martini glasses.  Garnish each glass with a Luxardo soaked cherry.
Here's to a bright, shiny new year!!
Cheers!