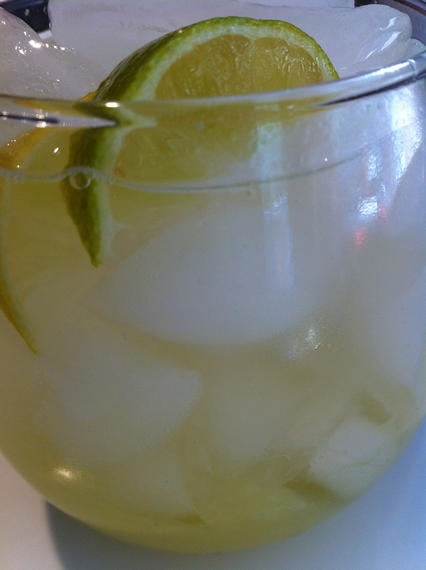 Basil adds another burst of freshness to this already lovely drink.
Basil Limeade
makes 2
4-5 basil leaves
juice of 3 limes
2-3 Tablespoons light brown sugar
Garnish
lime twist or wedge, to garnish
In a powerful blender, liquify all.  Start with 2 Tablespoons of brown sugar.  Add 1 cup water and a handful of ice cubes.  Liquify.  Taste.  If needed, add additional sugar or water.  Strain into a shaker full of ice.  Shake vigorously.  Divide between two rocks glasses filled with ice.  Garnish with lime twist.
What if it's adult beverage time?
Add a splash (or three) of your favorite rum to that shaker.
Cheers!