Mr Stripey doesn't like the heat.  Last year we had over 20 huge tomatoes.  This year?  We've seen about 10 tomatoes on the same number of plants.  And, several of those 10 weren't pretty.
So, it would be a crime not to showcase the handful of gorgeous tomatoes we were able to harvest.  And, their beauty and taste shines in their simplest state.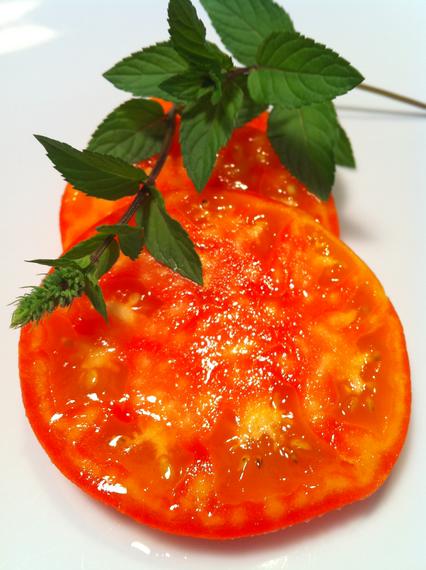 Dressed Tomatoes
vine ripened tomatoes
red wine vinegar
basil
mint
fine sea salt, to taste
freshly ground black  pepper, to taste
Slice tomatoes into wedges or rounds.  Place in a small bowl.  Drizzle with your best olive oil and a small splash of vinegar.  Plate and dress with basil and mint.  Serve with salt and pepper on the side.