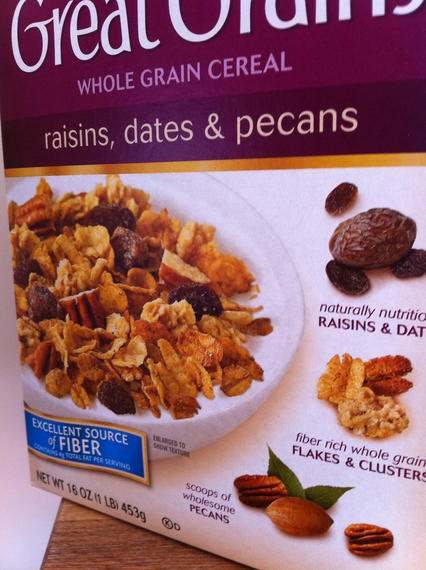 Milk by Christina Tosi might just be my favorite cookbook for all times.  For starters, it allows us to attempt the sweet and savory treats of Momofuku Milk Bar in our very own kitchen.  It's also bursting with unique ideas that jumpstart inspiration in my kitchen.  And, most importantly, it's a cookbook that has done the impossible.  It's sparked my husband's interest in cooking.  He wants to make the Volcano!  We'll probably be attempting those in the very near future.  But, for now, cereal milk…
Now, this is a very loose translation of the original.  But, growing up in a strong Italian home.  If I've learned one thing, it's to be frugal.  And, the idea of throwing away almost a whole box of cereal goes against my mother's many years of brainwashing.  It seems a bit wasteful to me.  So, as luck would have it, my husband has a rather nauseating eating habit.  He likes soggy cereal.  And, I do mean SOGGY.  He'll eat cereal that's so soggy it's literally limping off the spoon. (Insert visible shudder and cringe, here)  I can't even watch him eat it.
Anyway, we've devised a plan.  He'll pour the cereal into a large glass pourable measuring cup.  Let it sit for about 15 minutes.  Then, he eats the cereal.  And, I make my version of cereal milk.
My Cereal Milk
(inspired by Christina Tosi's Cereal Milk)
1 cup cereal (Here, I used Great Grains with raisins, dates, & pecans)
3 cups milk, 2 %
1 banana
1/2 cup ice
Preheat oven to 375 degrees F.
Bake cereal for 5-6 minutes.  Let cool 5 minutes.  Pour into large glass pourable mixing bowl.  Pour cold milk on top.  Stir and let sit for at least 10-15 minutes.  Scoop out cereal and discard.  (Or, feed to soggy cereal lovin' loved one.)  You should be left with just over 1 1/2 cups milk.  Pour into powerful blender.  Add peeled banana and ice.  Smoothify it.
Cheers!  Cereal Milk Banana Smoothie…  mmmMMm Yum.