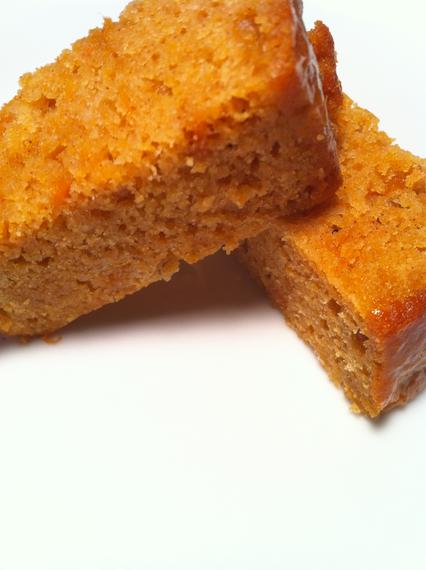 Sweet spices can be added to the recipe below.  But, why?  I think it's much more interesting to allow the simple flavors of sweet potato and brown sugar to shine.
Sweet Potato Bread
2 small roasted sweet potatoes, skins removed
1/4 cup light & fruity olive oil
1 cup brown sugar
1 teaspoon vanilla extract
1 jumbo egg
1/4 cup buttermilk
1 1/2 cups AP Flour
1/2 teaspoon baking soda
Preheat oven to 350 degrees F.
In a food processor, combine potatoes, olive oil, brown sugar, vanilla, egg and buttermilk.  Process until smooth and creamy.   Transfer contents to a large bowl.  Set aside.
In a small bowl, sift flour and baking soda.  Add flour mixture to sweet potato mixture in thirds.  Gently stir to combine.  Brush loaf pan with melted butter.  Fill with batter and bake at 350 degrees for 50-55 minutes.