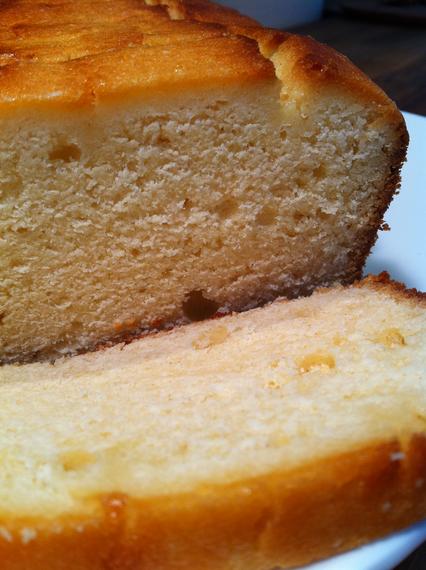 This is a lovely quick bread with a dense texture similar to pound cake.  But, it's quite tart… by design.  I love the sweet-tart aspect of lemon bars.  So, my intent was to mimic that in a cake.  Some might find it to be too tart.  So, consider this fair warning.
Key Lime Quick Bread
one loaf
13 Tablespoons unsalted butter, soft
1 1/4 cups sugar
3 jumbo eggs
2 teaspoons vanilla extract
1/2 cup fresh key lime juice
1 – 2 teaspoons key lime zest
2 cups AP flour
1 teaspoon baking powder
1/2 teaspoon fine sea salt
Preheat oven to 350 degrees F and butter one 5″ x 10″ loaf pan.
In a large bowl, cream butter, sugar, eggs and vanilla.  Set aside.  In a smaller bowl, combine flour, baking powder, and salt.  Stir vigorously with a fork.  Sift the first half of the mixture into the creamed mixture. Beat just enough to combine.  Next, add key lime juice and zest.  Beat briefly.  Add the last portion of the flour mixture and beat gently to combine.
Pour batter into prepared loaf pan and place in the preheated oven.  Bake for 60-65 minutes.