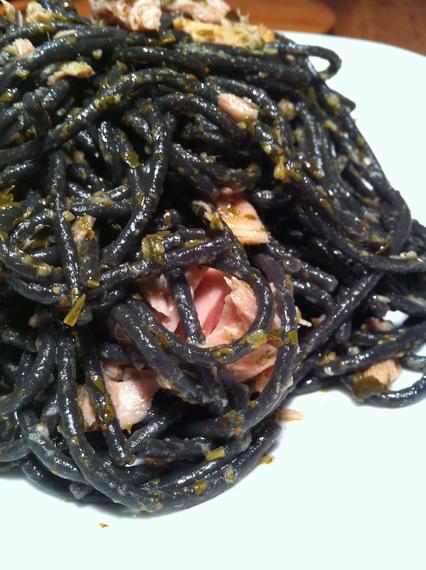 Usually, I avoid any recipe included in product packaging.  But, when that product is imported, I'm drawn to read every bit of the label.  Once again, that inclination was rewarded with this fabulous recipe for Nero di Seppia.  The meal and preparation take on an added charm when that translation is quite loose.  In this case, a touch of additional translation/interpretation was needed.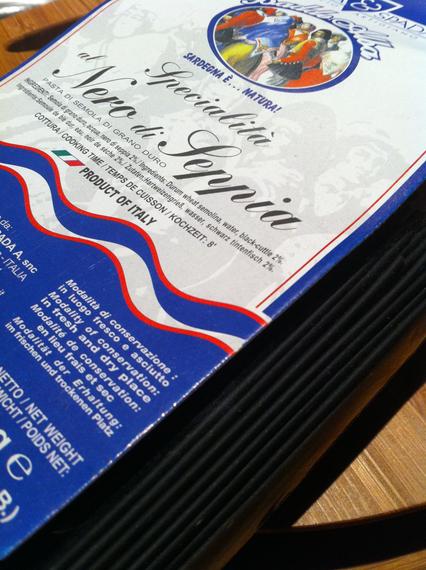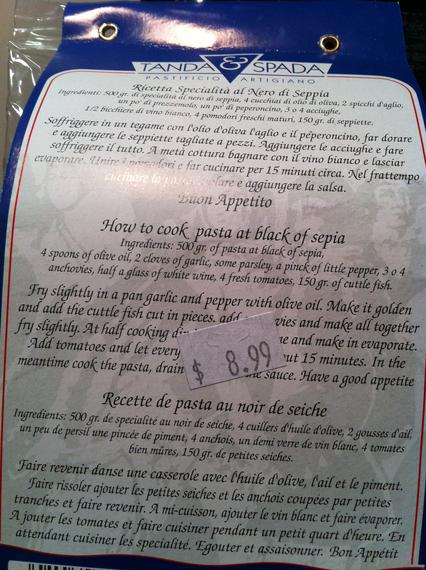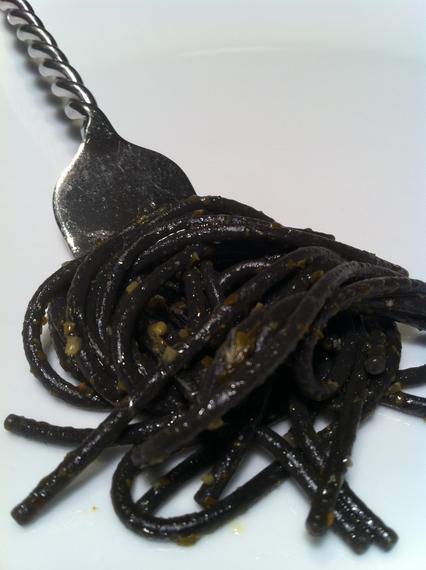 Dry pasta & other ingredients from: Alon's
Or, For More Recipes From Tanda & Spada click here.