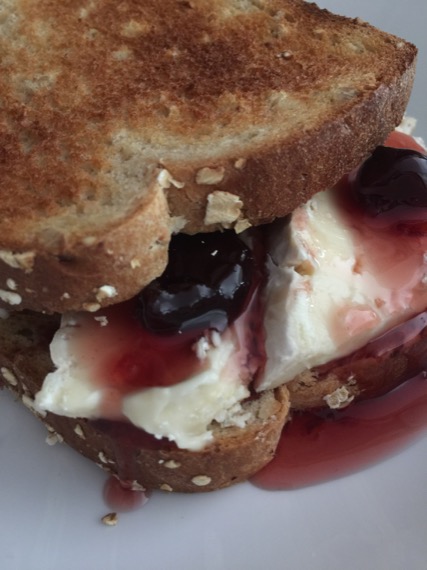 Sour Cherry & Brie On Oat Nut Bread
Not too long ago, I thought every meal had to be perfection.  I'd carefully plan every ingredient to match my bakery and farmers market purchases.  I'd only make this sandwich with the perfect bakery loaf of dark whole grain bread.  I'd plot ways to use that beautiful bread with the best meats and cheeses filling the fridge.  But, I've realized that's silly.  I had a perfectly beautiful hunk of brie left over and plenty of sour cherry compote.  I wanted another sour cherry and brie sandwich.  Guess what?  It was pretty darn delicious on that ordinary bread. Never again will I wait for what I want, if i can make due.  Stellar ingredients elevated those two slices of ordinary grocery store oat nut bread to make a lunch that I'll remember.
And, I'll be doing it again and again.  Yes, I'd still rather have that perfect loaf of bakery bread.  Life is too short to waste even one day.  I'll still plan.  But, I'll also work to make every one of my days special.  Even if it's just in little ways, a sandwich that might brighten my day will win every time.
Who knows what tomorrow might bring?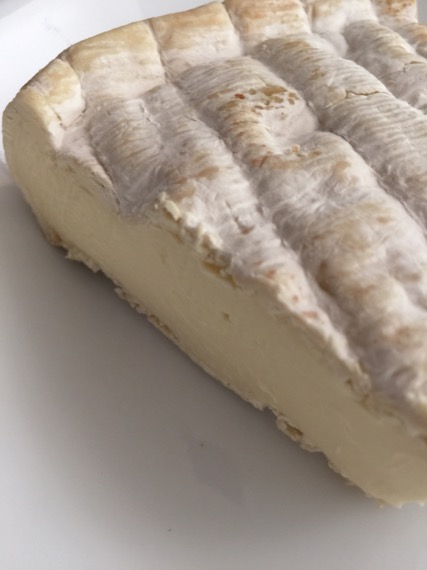 Start with your favorite wedge of brie.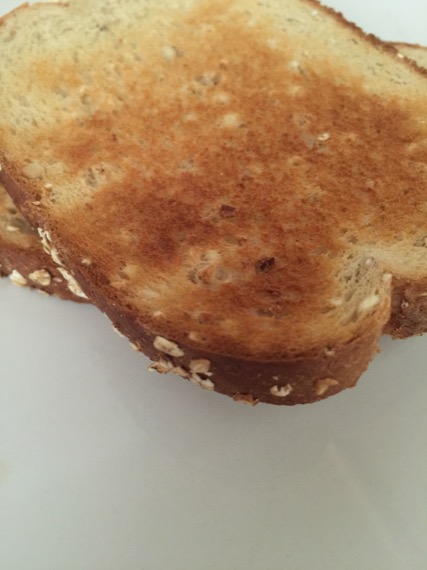 Add Oat Nut toast.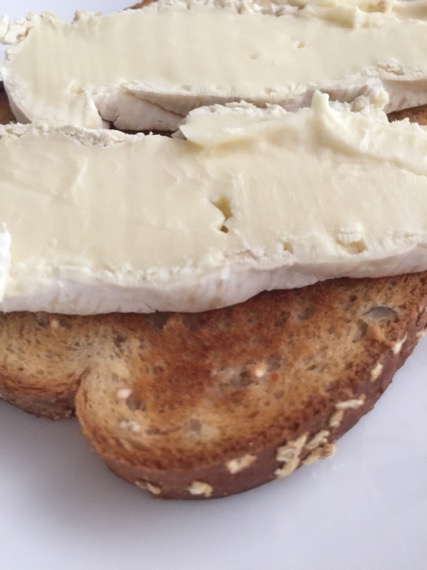 Top toast with brie.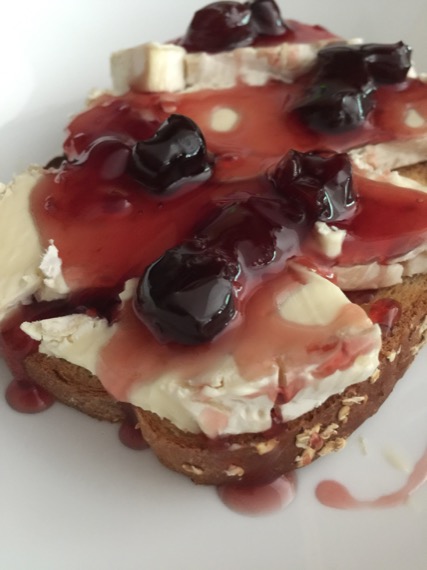 Dot with sour cherry compote.  Space out the cherries evenly and add a drizzle of the syrup.  Here, I've added a bit too much syrup.  So, it spilled  out over the edges.  Still delicious.  But, a bit sweeter than I would have preferred my sandwich to be.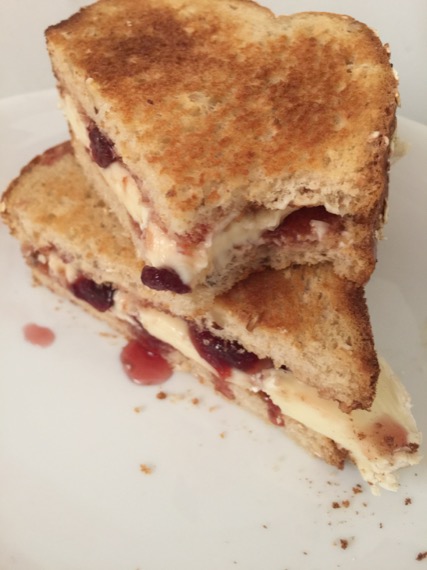 Devour immediately.