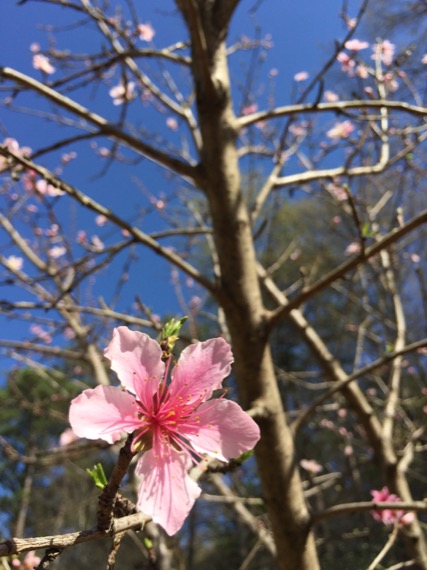 Today, I have a cold and a sore throat.  I have big plans to spend most of the day curled up with a book under the covers.  But, this weekend I'll be ready to get out and enjoy the day.
Rain or shine.
Though, I'm hoping for shine.
For Today:
Turmeric Tea
makes 1 big mug
1  sachet Royal Palace black tea (Harney & Sons)
1/2 teaspoon turmeric
1/4 teaspoon cinnamon
1/16 teaspoon mace
1/16 teaspoon nutmeg
1/16 teaspoon ginger
1 teaspoon manuka honey
Let tea and spices steep for 4-5 minutes at 212 degrees F.  Then, stir in one spoonful of honey.  Sip slowly and enjoy!
For Tomorrow:
Wolfberry Tea
makes 1 big mug
1 sachet Royal Palace black tea
1 Tablespoon wolfberries (aka goji berries)
1 teaspoon manuka honey
Let tea and wolfberries steep at 212 degrees F for 4-5 minutes.  Then, add honey to your taste.  One scant teaspoon adds plenty of sweetness to my mug of wolfberry tea.  Nibble wolfberries with a spoon as you sip your tea.
For The Weekend:
Irish Cream Liqueur
Makes 5 cups
2 cups Irish whisky
1 can sweetened condensed milk
1 1/2 cups cream (or half and half)
2 teaspoons espresso powder (or 3 tsp instant coffee)
2-3 Tablespoons chocolate syrup
1 teaspoon vanilla extract
Combine all in a glass pitcher with a lid.  Stir until all ingredients combine well.  It is drinkable immediately.  But, for the best flavor, cover and chill overnight.  Or, chill for up to two weeks.  Serve in liqueur glasses.  Or, drizzle over vanilla ice cream for an adult friendly dessert.
Cheers!