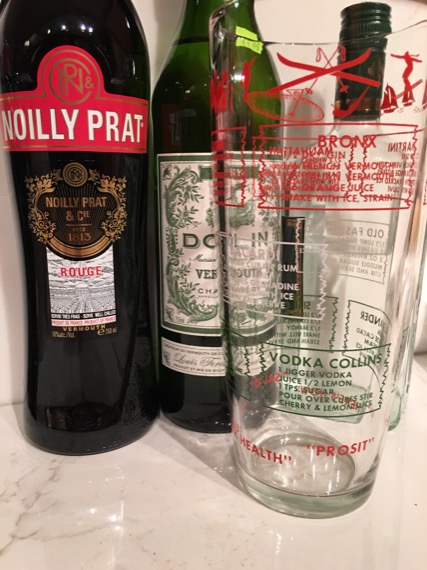 The Bronx
Right off the bat…
If you aren't into old fashioned cocktails, you probably won't like this one.  It has a very old fashioned… 30s to 40s and probably into the 50s old fashioned vibe to it.  This might be a fitting cocktail to set the mood for us to watch Mad Men some day.
Put another way, I'd say this is a Manhattan's less sexy, misfit brother.  Always trying too hard to fight for your attention, it throws flavors at you hoping something will stick.  But, instead, it just annoys you with cloying flavors that fight for attention.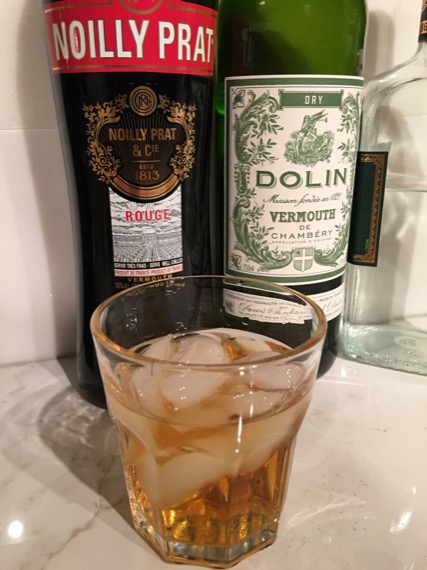 We're not fans.
It's just too many busy flavors and too much sweetness in one glass.  But, if you're interested in a taste, an orange twist should be added as the traditional garnish.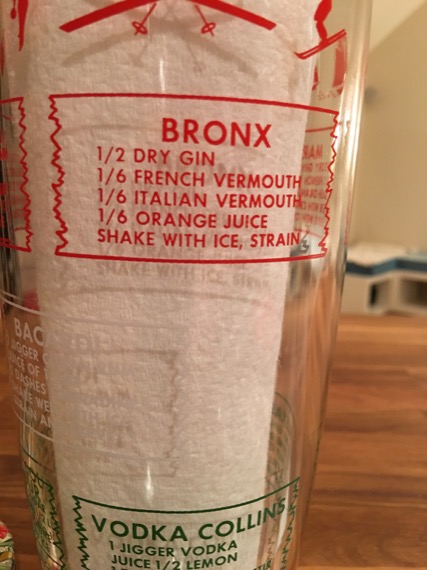 We probably won't be making this again.  But, it was interesting to try.
…once
Ok, we might try it one more time… adding only one vermouth.