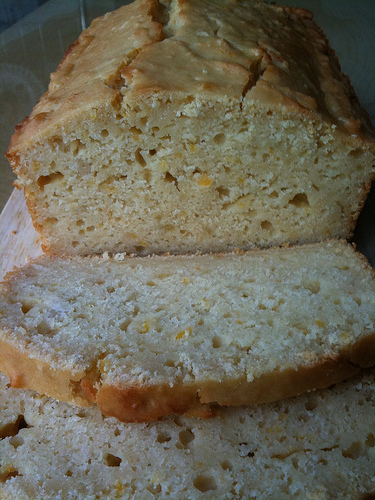 Lemon Marmalade Cake
3 cups AP Flour
1/2 teaspoon baking soda
1/2 teaspoon baking powder
1/4 teaspoon salt
1/2 cup vegetable oil
1 1/2 cups sugar
3 eggs, beaten
1 cup lemon marmalade
1 cup yogurt
1 tsp vanilla extract
Preheat oven to 350 degrees.
Blend yogurt, marmalade, eggs, sugar, vanilla extract and vegetable oil until smooth and creamy.  Sift together flour, baking soda, baking powder, and salt.  Combine the two gently, adding the flour mixture in increments.  Butter two small loaf pans or 1 bundt pan.  Add batter to the pan (or pans), the batter should not fill more than 3/4's of the pan.
Bake at 350 degrees for 45-55 minutes.