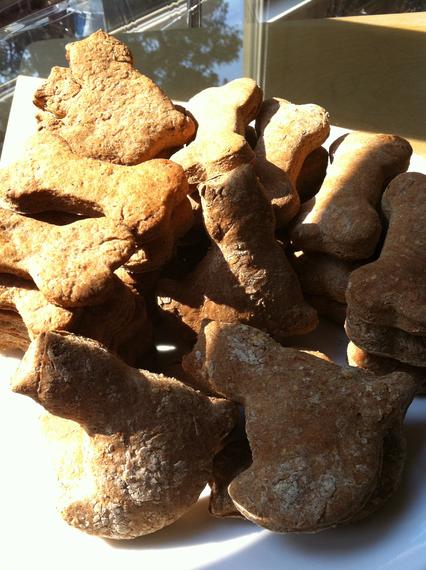 These biscuits are quite edible.  (We taste tested them.)  And, Portia (our whippet) gobbles them up faster than I can bake them.  I'm not sure if this is a great recipe for more sedentary dogs.  But, for our speedy little whippet, they're great.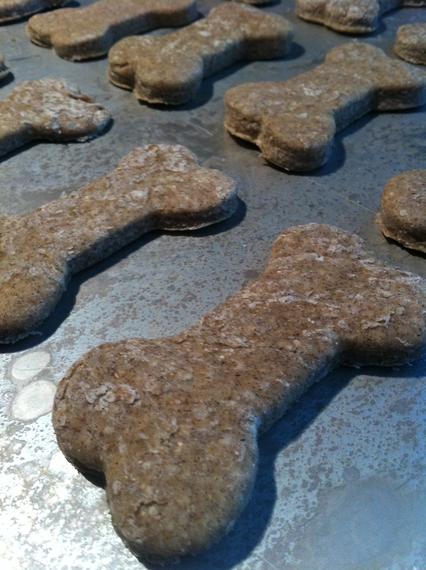 Buckwheat Biscuits
makes 30-something large biscuits
2 cups buckwheat flour
2 cups unbleached AP flour
1/2 cup sugar
1/2 cup powdered milk
1 packet yeast
1 cup milk (plus as needed to make a firm dough)
Combine all and knead.  Roll into a fairly flat disk.  Cover and let the dough rest for at least 25 minutes.
Preheat oven to 350 degrees F.
Roll out to 1/4″ thickness and cut out with cookie cutters.  Arrange on three cookie sheets and bake for 25-30 minutes.  Biscuits should be hard and crisp.  If they're still soft. Let them cool in the hot oven.  When fully cooled, store in an airtight container.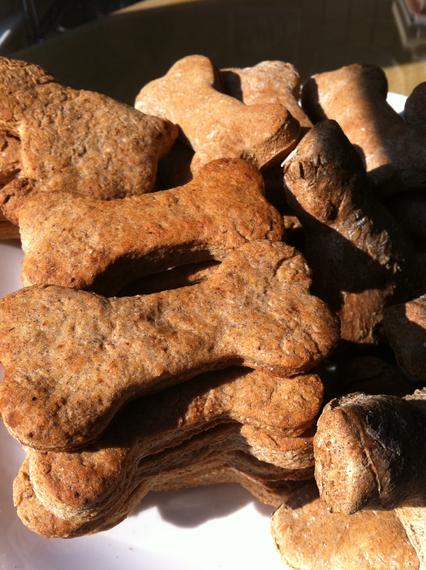 Portia Approved