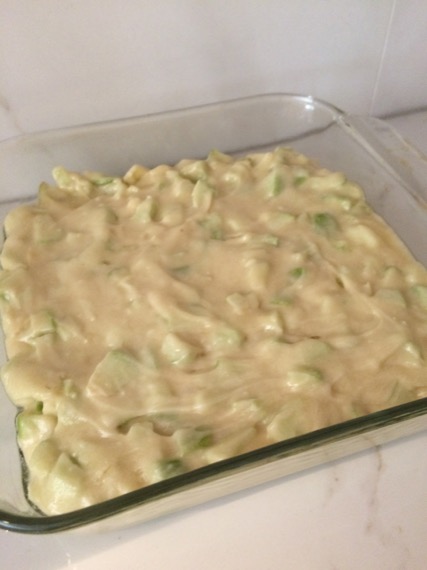 Everything about this cake is simply lovely.  From the sweet smell of the batter to the scent that fills the house as it bakes, this is one lovely cake.  And, it's incredibly quick and easy to prepare, too.
Simple desserts just don't get any better than this.  On special occasions, this would make a lovely breakfast, brunch or lunch treat.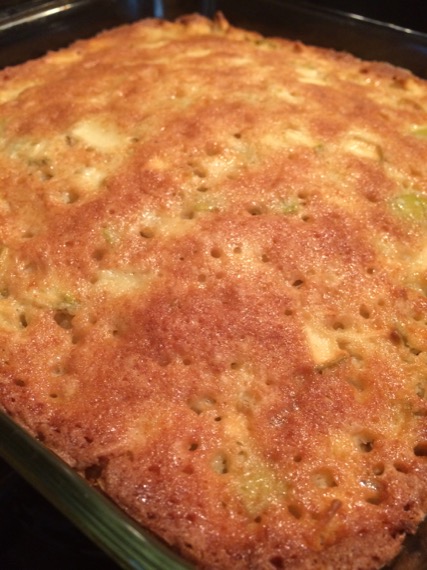 Three small barely ripe Granny Smith apples added just the right amount of tart to the beautiful sweetness of the dough.  We're in love with this cake.
Apple Cake With Rum
makes 1 8×8 inch baking dish
1 cup AP flour
1 teaspoon baking powder
1/2 teaspoon fine sea salt
2 eggs
8 Tablespoons butter, soft
1 cup sugar
4 Tablespoons rum
1 teaspoon vanilla
3 small apples, roughly 3 cups, diced finely
Preheat oven to 350 degrees F.
Sift flour, baking powder and salt.  Set aside.  Cream eggs, butter, sugar, rum, and vanilla.  Add apples and dry ingredients.  Stir to combine.  Pour into generously buttered 8×8 inch baking dish.
Bake at 350 degrees F in well-buttered 8×8 inch baking dish for 58-60 minutes.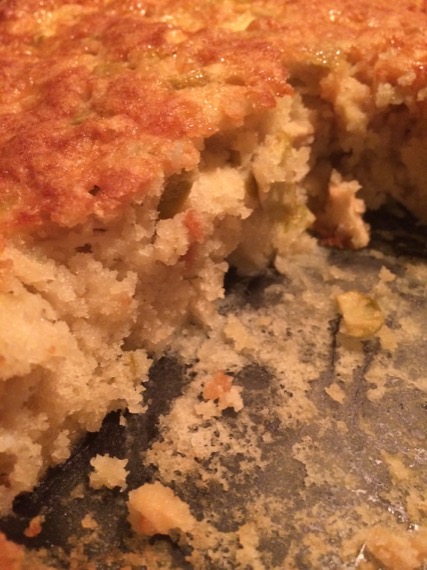 Tender, sweet, moist and crumbly, this is one delicious cake.
Still very warm from the oven, this was dished up in sloppy, crumbly squares with a scoop of soft vanilla ice cream and a little drizzle of brandy.
It made for sweet apple cake perfection.