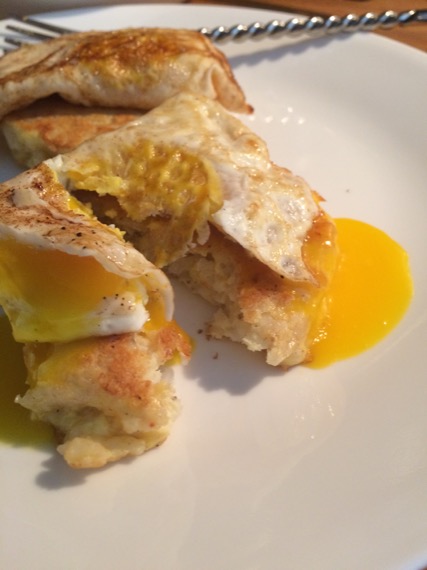 Fried Eggs On Rice Cakes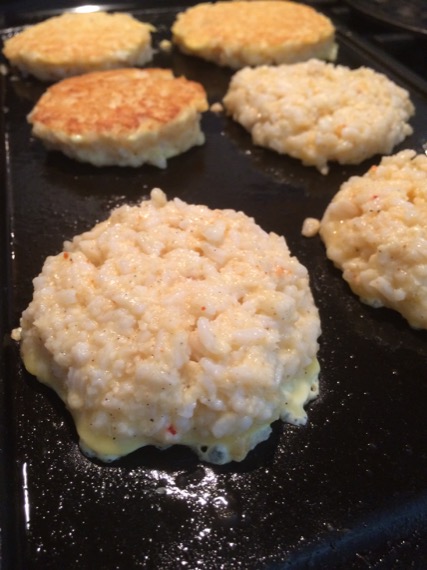 Rice Cakes On The Griddle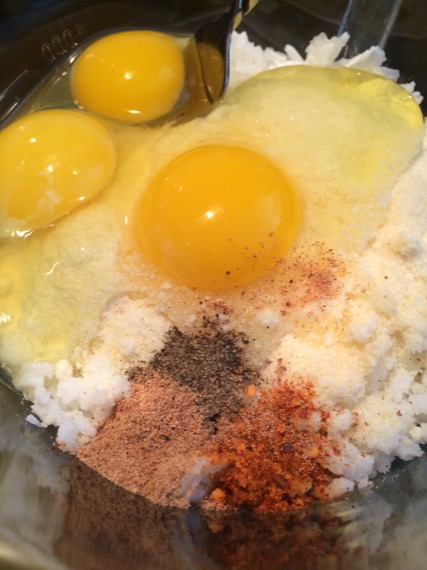 Ever since high school, I've loved these rice cakes.  This is a great, tasty way to use up leftover rice.  Or, the rice left over from take-out.  Over the years, these rice cakes have been made in a variety of ways.  Herbs and spices vary depending on what is available.  And, a diced, sautéed onion makes a lovely addition.  If you're short on grated cheese, toasted bread crumbs can be thrown in to make up the difference.  Or, use a blend of cheeses.
These were quite nice with their spicy bite of pepper and nutmeg.  But, next time, I'll probably use two eggs for this quantity of rice.  These were a bit egg-y for my taste.
Rice Cakes
makes about 6
3 cups leftover rice
3 eggs
1/2 cup parmesan, finely grated
1/4 teaspoon red pepper flakes
1/4 teaspoon black pepper, freshly ground
heaping 1/4 teaspoon nutmeg
Combine all ingredients in a mixing bowl.  Let sit for about 5 minutes.  Then, heat up the griddle and form little balls or patties.  Place on buttered griddle over moderate heat and allow each side to get crispy and golden brown.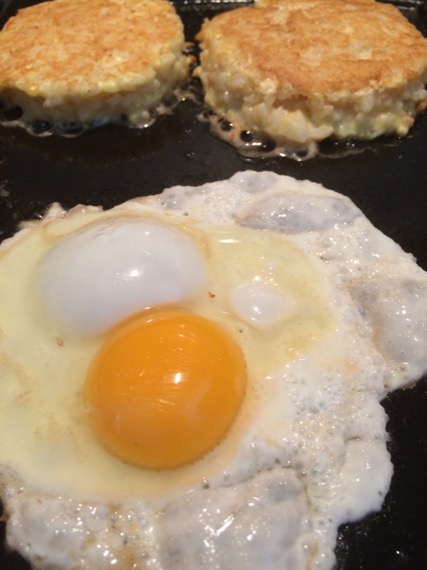 Top a crispy, fried rice cake with an egg for a quick and easy breakfast or lunch.