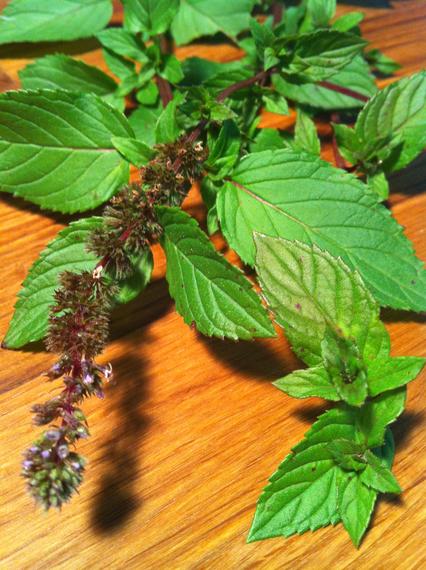 With temperatures teetering near 90 at the hottest point of the day, this refreshing drink will keep you cool.  And, once you give it a try, you'll never want to buy the fluorescent green stuff again.  I'm not sure why this simple drink isn't more popular stateside.  It's quite popular in Italy with the beachside loungers during the day and in the bars at night.  A little later in the day, the adults might want to add a shot of vodka or rum for a lovely cocktail.  Interestingly, we've all heard of these drinks.
Acqua e Menta
serves 3 or 4
3 to 6 6″ springs of fresh mint, washed, leaves and tender stems
3-4 cups water, or to taste
1-2 Tablespoons simple syrup
Process all ingredients in a blender and process on high speed until mint is pulverized.
Simple Syrup
1 part sugar
1 part water
Heat water in a saucepan of appropriate size for your quantity.  Bring water to a simmer.  Add sugar and stir until sugar is dissolved.  Pour into a pitcher and refrigerate.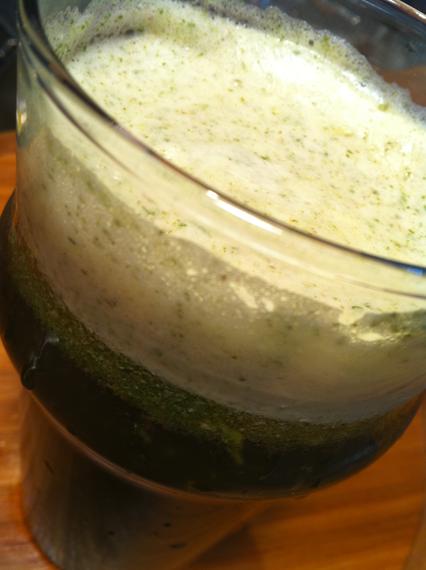 Unstrained, you'll end up with a frothy drink.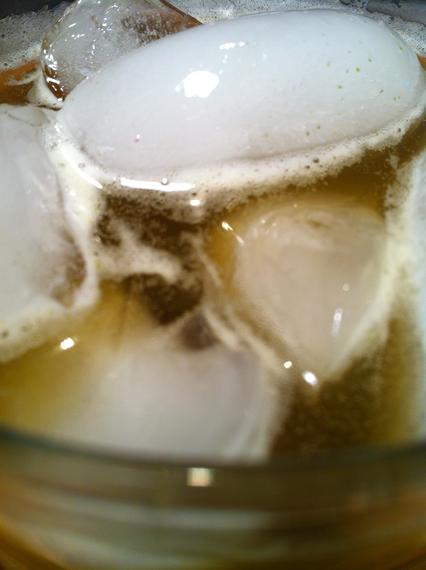 Straining yields a superior result in my opinion.