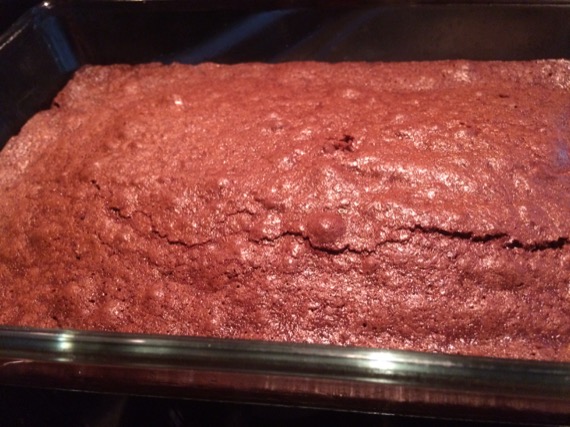 It's really amazing just how much you can cut back on the butter and still end up with a rich and chocolate-y brownie.  This version has exactly half of the butter as the original recipe.  At 45 minutes, the center is still gooey (like a molten chocolate cake).  But, if you let it continue to bake, the center puffs up and turns into a brownie.
This is adapted from Hershey's Best Cocoa Brownie recipe.  The main difference?  This version has half of the butter, 1/2 cup less sugar and one less egg.
Trader Joe's Cocoa Brownie
makes 1 8×8 inch baking dish
(or 1 9×7 inch baking dish)
8 Tablespoons butter, 1 stick, soft and melty
1 1/2 cups sugar
1/2 tsp fine sea salt
2 eggs
1 tsp vanilla
1/2 teaspoon fine sea salt
3/4 cup Trader Joe's (or Hershey's) cocoa
1 cup AP flour
Preheat oven to 350 degrees F.
Cream butter, sugar, salt, eggs and vanilla.  Add cocoa.  Stir.  Add flour.  Stir to combine.  Pour into buttered 8×8 inch baking dish (or 1 – 9×7 inch baking dish).
Bake at 350 degrees F in 8×8 inch baking dish for 50-52 min.