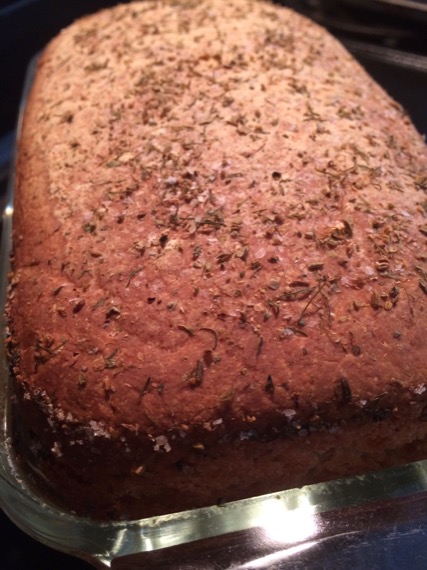 Topped with Dill, Fennel, Marjoram, & Sea Salt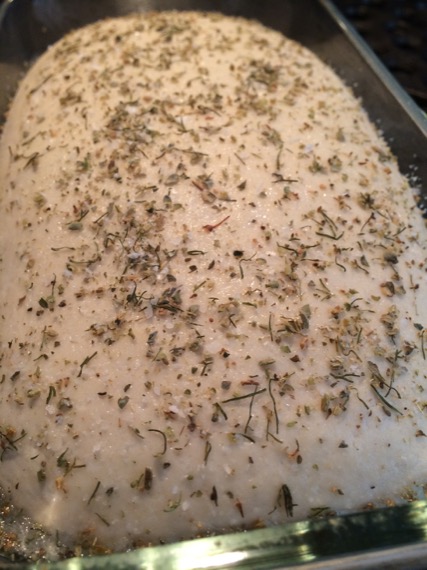 This blend of herbs mingled nicely with the sour dough.  And, it filled the house with the most delicious scent of freshly baked sour dough bread.
Herb Topped Sourdough Loaf
makes 1 loaf
1 cup sour dough starter, room temperature
1/2 cup warm, filtered water
3 cups bread flour, or as needed to form a moist dough
1 teaspoon yeast
2 Tablespoons sugar
1 teaspoon fine sea salt
3 Tablespoons olive oil
Combine all.  Let sit for 1 hour.  Knead.  Form Loaf.  Sprinkle with herb and salt mixture.  Let rise for 1 hour, or as needed to rise properly.  Bake at 375 degrees F for 55-60 minutes.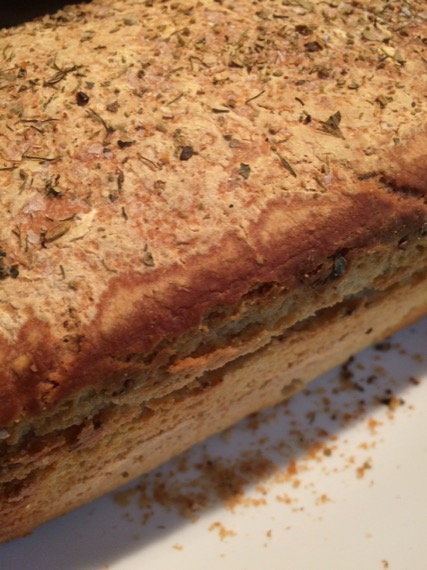 Herb Mix
1/2 teaspoon fennel, freshly ground
1/2 teaspoon dill
1/2 teaspoon marjoram
1/2 teaspoon fine sea salt