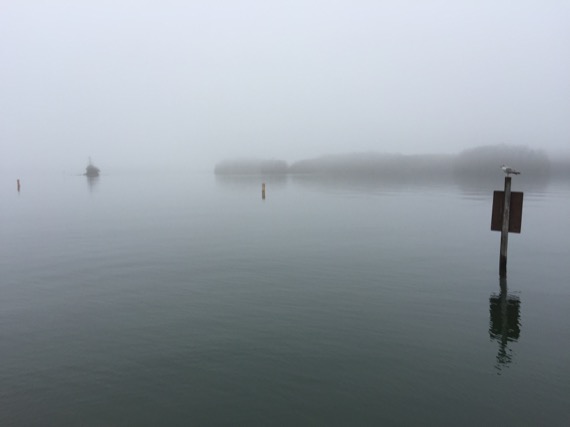 A misty day on Lake Lanier…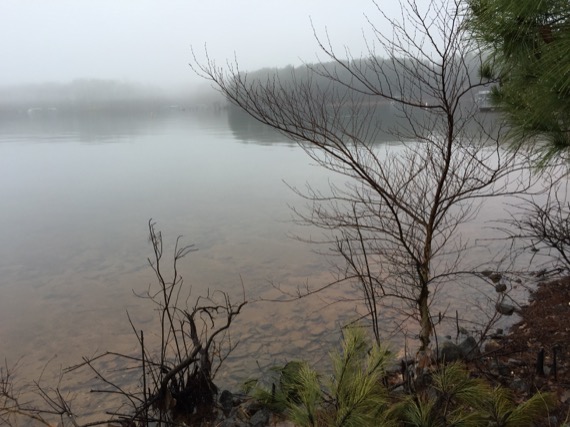 In the distance, the mist is like a watercolor fantasy.  Up close, the land is vivid and alive.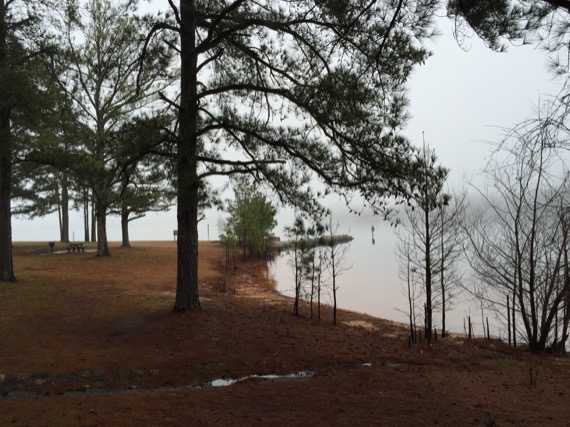 Have you ever read The Mist by Stephen King?  The 2007 movie version is more than a little bit creepy, too.  But, the book will really get to you.  It's dark, moody and ripe with vivid imagery.  Read it on a misty day.  We've been having a few of those lately.
Aperol Mist
makes 2
2 ounces lemon juice
2 ounces Aperol
2 American pale lager
(Dream Machine, Magic Hat)
lemon weges, to garnish
In two chilled tall glasses, add one ounce of lemon juice and one ounce of Aperol to each glass.  Top with beer.  Is there beer left in your bottle?  Drink it!  Then, go chill with a friend as you sip your cocktails.
Cheers!
(Cocktail recipe from Bon Appetit, July 2014)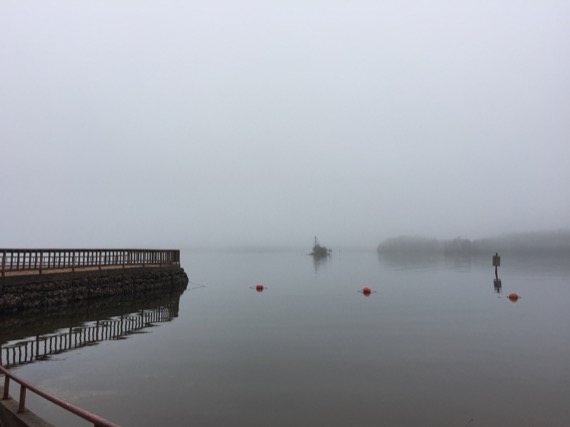 This was a beautifully surreal day.