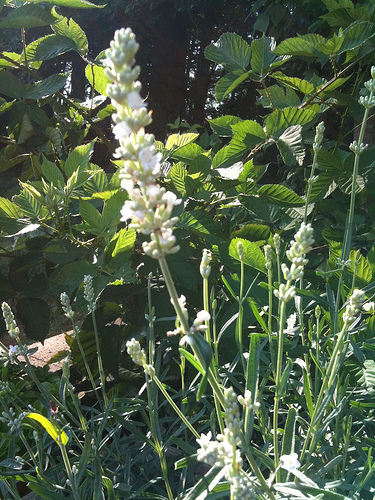 Blooming Lavender and Blackberry Bushes
The blackberry bushes, lavender boxes, and blueberry bush are doing exceptionally well.  But, it's a race to pick the ripe blueberries and blackberries before the squirrels, rabbits and raccoons can eat them.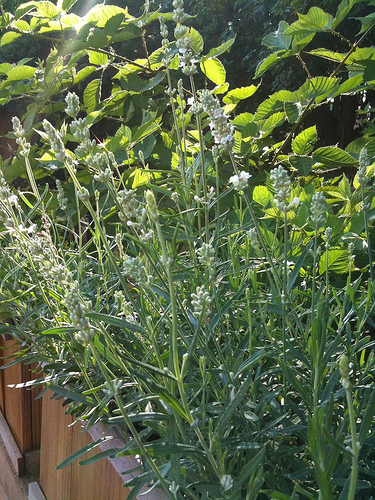 Next year, I think I want to fill all the boxes with lavender.  It's gorgeous and smells divine.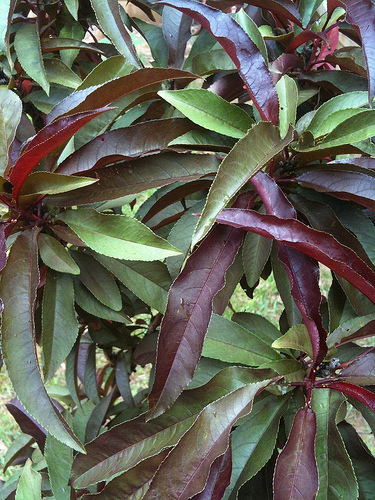 My new bonfire peach… I love the leaves.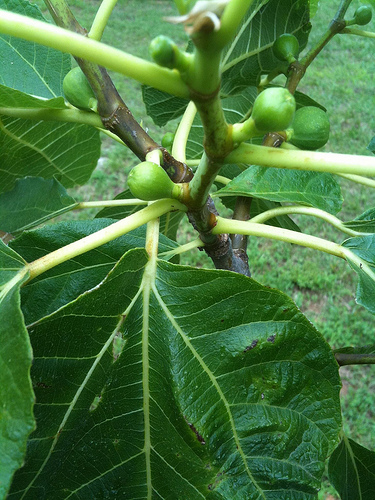 My new kadota fig tree has over 2 dozen figs.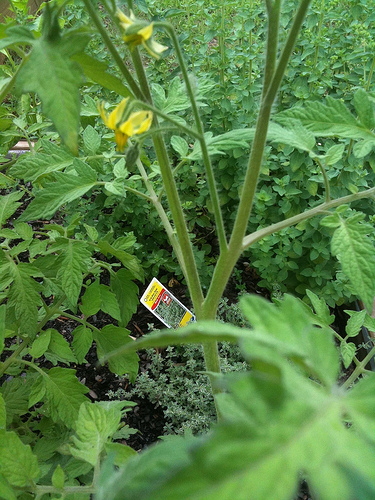 The Mr Stripey tomato plants are covered in buds.  (There are over a dozen per plant.)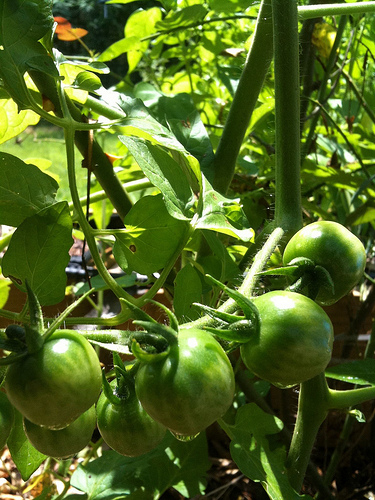 There are 4 large clusters of heirloom cherry tomatoes that are almost ripe.  I love the green stripes.  Should we place bets on the humans vs wildlife game?  Will we get to eat them… or will it be squirrels? … or the raccoons?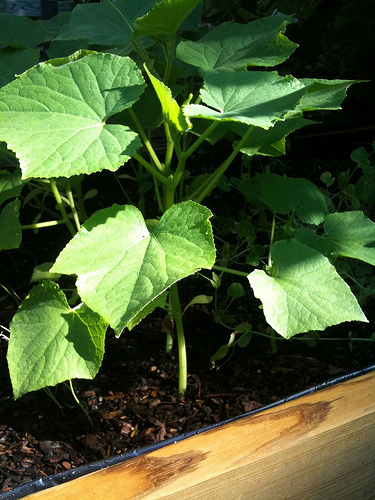 My lemon cucumber sprouts are growing daily.  This was taken a week ago.
(And, they've already grown another 4-6 inches.)
Update:
Everything is thriving… except:
Peas (a bit stunted by the heat, I think)
Chamomile and Marigolds (The rabbits are eating them.)
Only 6 artichoke sprouts left (The rabbits are eating them.)
Adding:
Artichoke sprouts that I will try to keep alive through the winter.