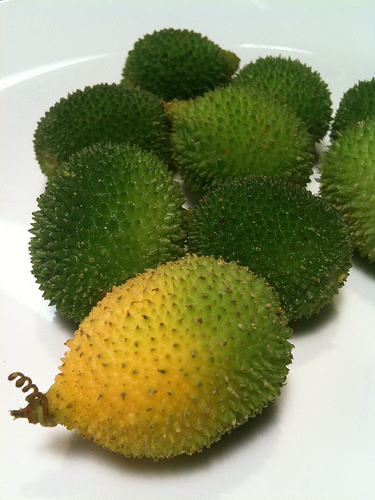 Kantola (Momordica Dioica, or Balsam Pear)
Kantola (or, balsam pear) is a type of bitter gourd known by many names.  Momordica dioica, balsam apple, spine gourd, konkani, kakrol, kankro, kantroli, aakakarakaya, phagla, phaagil, ban karela, bhat karola, kartola, teasel gourd and boda kakarakaya are just a few.  It's rich in calcium, phosphorus, and iron.  I'm a fan of bitter melon.  So, I enjoyed this milder cousin. It reminds me of a cross between a bitter zucchini, okra and a cucumber.  But, the texture is denser and a bit tougher.  When fried, it reminds me of fried okra with none of the slime.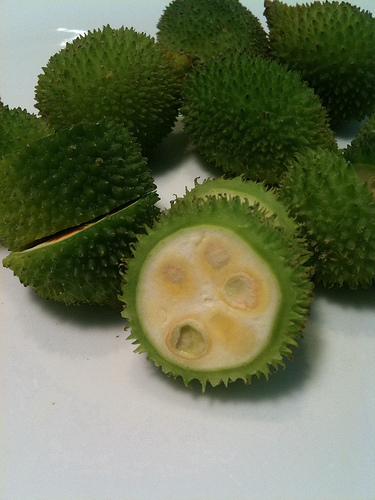 slice into 1/4 inch thick rounds
You don't need a recipe.  Simply add a few tablespoons of corn meal or chickpea flour, a little cayenne, black pepper, and finely ground sea salt into a zip lock bag.  Add your thinly sliced rounds of kantola and toss.  Shake off the excess.  Then, fry each piece on a lightly oiled griddle or skillet… 1-2 minutes per side.
It's best to fry in small batches.  That's the easiest way to enjoy them while they're hot & crispy.