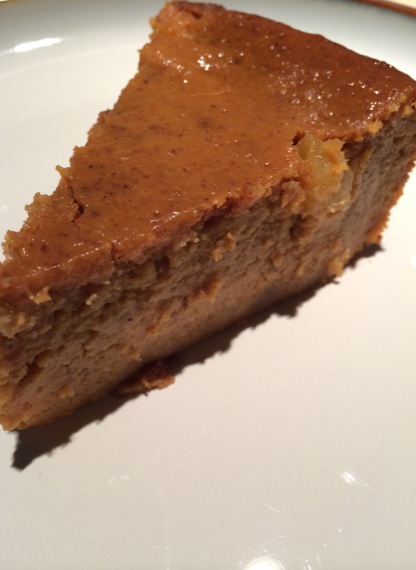 There may be instances of desperation here and there.  But, there are really only two cookies that I crave on a regular basis that are not homemade.  Oreos and Biscoff… Wait, lets be completely honest.  Nutter butters would make it a two way tie for second place with Biscoff.  And, it's no coincidence that all three of these cookies are dunk-able in milk.  Oreos and Nutter Butters make me feel guilty.  So, Biscoff cookies find their way home with me most frequently.  Two cookies for 73 calories?  That's not too bad, right?
These cookies would make a great cookie crumb crust, too.  But, who needs all that extra butter?  Not me.  I'm all about the pumpkin.
Baked Pumpkin Pie Pudding
makes 1 large oval casserole
1 3/4 cups biscoff cookie crumbs
30 oz pumpkin puree
1 can sweetened condensed milk
4 Tablespoons butter, soft
1 cup sugar
3 eggs
1 teaspoon fine sea salt
1/2 cup pineapple
2 teaspoons vanilla extract
1 teaspoon cinnamon
Preheat oven to 350 degrees F.
In a large mixing bowl, cream all except for the pineapple and cookie crumbs.  When everything is thoroughly combined, stir in cookie crumbs and pineapple.  Pour into buttered casserole dish.  Bake at 350 degrees F for 1 hour and 20-30 minutes.  Let cool for at least 10 minutes before slicing.  If you can't wait, spoon it into a bowl and top with a scoop of vanilla ice cream.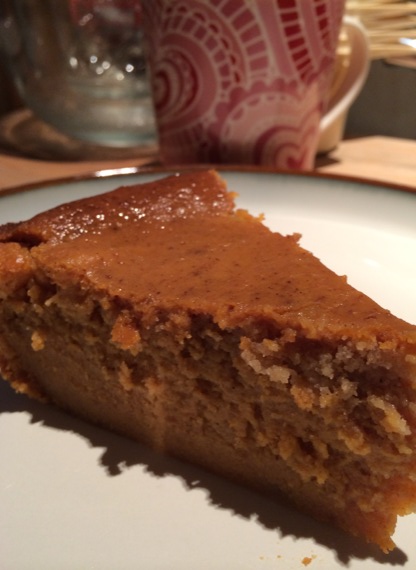 Add a mug of Harney & Son's Hot Cinnamon Spice tea and you've got a dessert that you can almost feel good about…
…almost.  You might feel a little bit of guilt about the sugar.