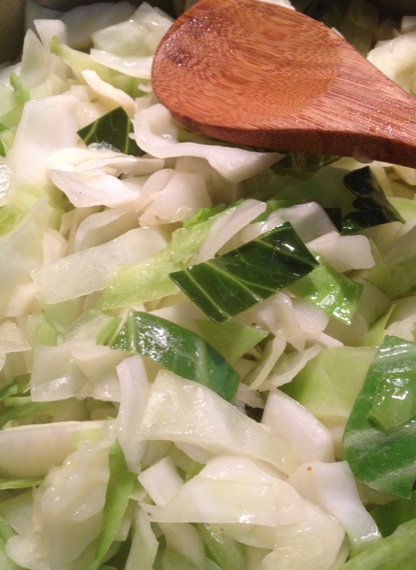 Cabbage has a bad wrap.  It's so frequently overcooked in a boiled dinner (Corned beef & Cabbage) that we forget that it can be just as tasty as the pricier vegetable options at the farmer's market.  It just takes a tiny bit of effort and a little bit of love.
Braised Cabbage
Makes 1 huge pot
1 head cabbage, roughly chopped
1 large Vidalia onion
1 stick butter, unsalted
olive oil, just a splash
1 teaspoon fine sea salt
1/2 teaspoon black pepper
1/2 bottle your favorite beer (I used Stone Levitation Ale)
1 cup chicken stock
Optional:
Jamaican curry powder &/or 1 habanero
In a large dutch oven, sauté onion in butter and a splash of olive oil.  Sauté until tender and very lightly golden.  Add salt and pepper.  Stir Briefly.  Deglaze pan with beer and allow to simmer briskly for a minute or so.  Add chopped cabbage and chicken stock.  Reduce the heat to a gentle simmer and cook until the cabbage is tender.  If needed, salt to taste.
Serve with grilled sausages, baked chicken, or jerk chicken.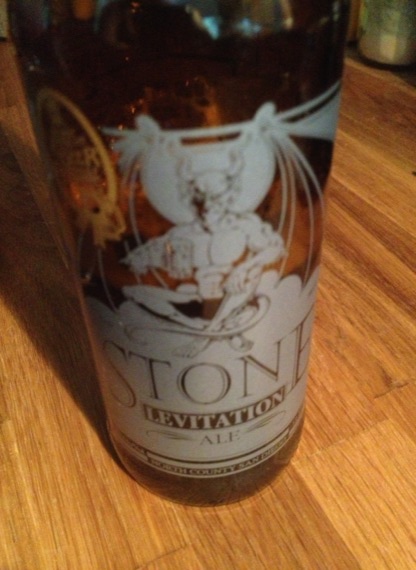 Never let good beer go to waste.   It's perfect for sipping while you tend to your meal.