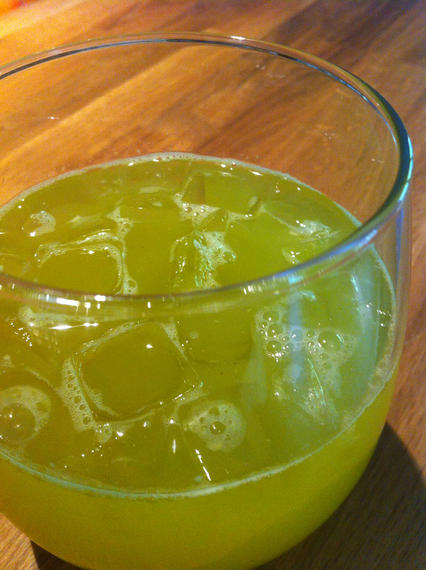 If you're lucky enough to find sugarcane juice at a farmer's market near you (there are several in the Atlanta area), this is a surprisingly light and refreshing drink.  The juice of the sugarcane isn't overpoweringly sweet.  It has a refreshing, almost grassy flavor that adds a lightness to it.  It also provides a small amounts of iron, calcium, potassium, and sodium.
Happy 4th, everyone!
Sugarcane Punch
makes 2 glasses
1 – 20 oz. glass sugarcane juice
juice of 1/2 lemon
2 ounces rum
ice, crushed or small cubes
In a large cocktail shaker, combine all ingredients and add a generous amount of ice.  Shake vigorously.  Divide between two glasses, straining cocktail over fresh ice.  Garnish with a lemon wedge, if desired.
Cheers!