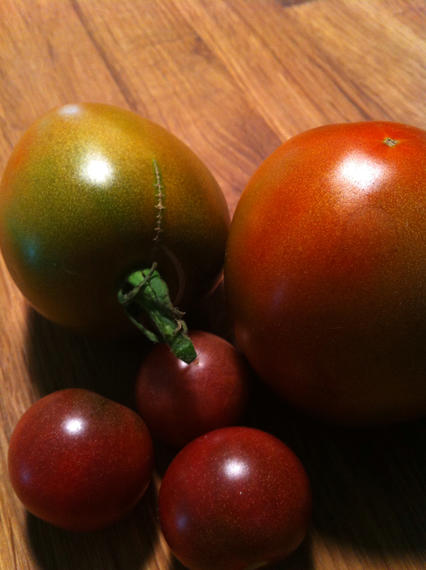 Two Black Prince & Three Black Cherry Tomatoes
The first of each are real beauties.  I hope this is a good sign for the garden.  The larger of the two Black Prince tomatoes has a gorgeous deep burgundy color surrounding the stem end.  The other is a bit under-ripe.  But, it was splitting.   Growing too fast, maybe?
I'm already wishing we'd planted more than one of each plant.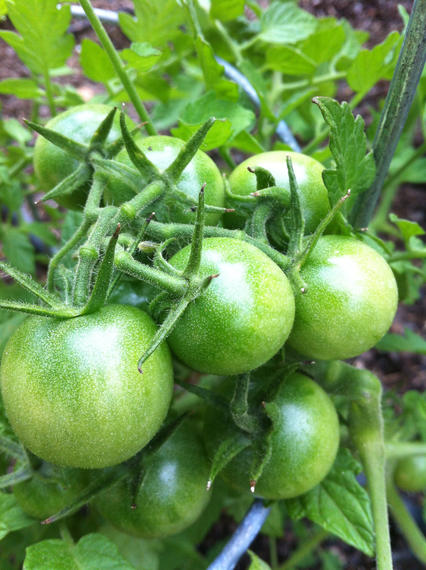 Black Cherry Cluster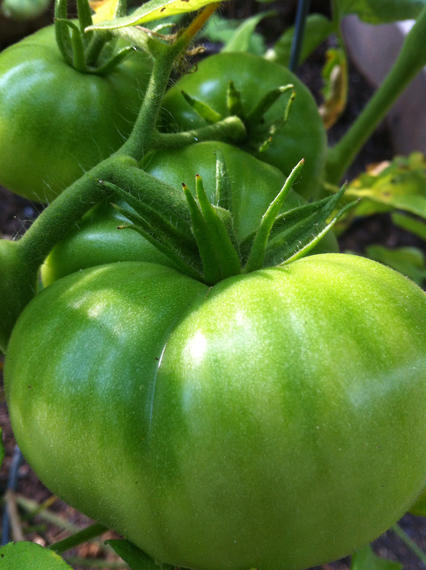 Black Krim
…our love continues to grow.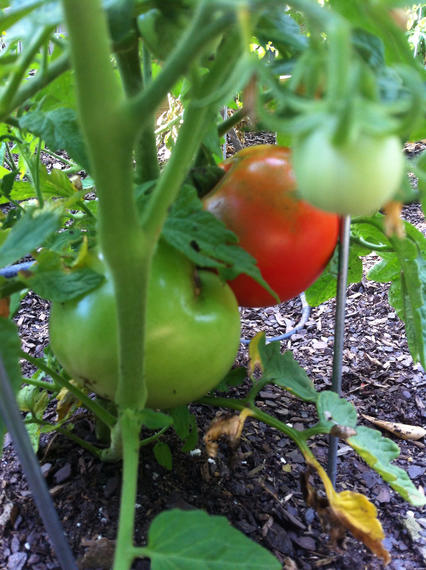 Two Bush Golliath
Big plant, but, it only has a few tomatoes.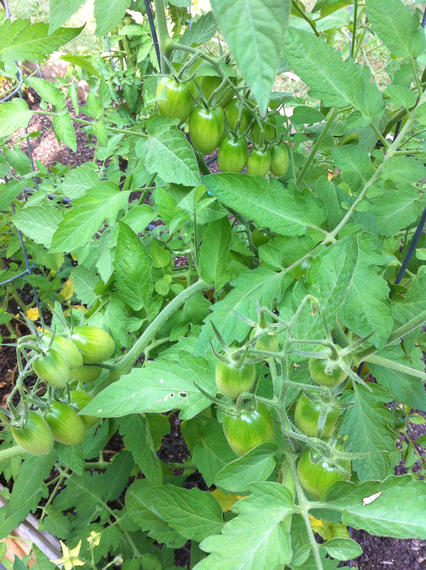 My Darling Juliet
You are destined for the pot.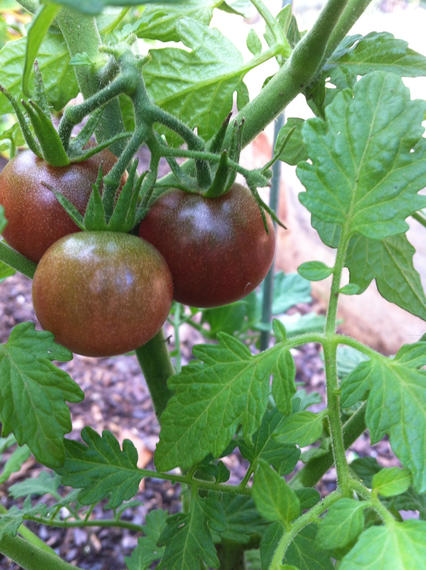 Black Cherries On The Vine