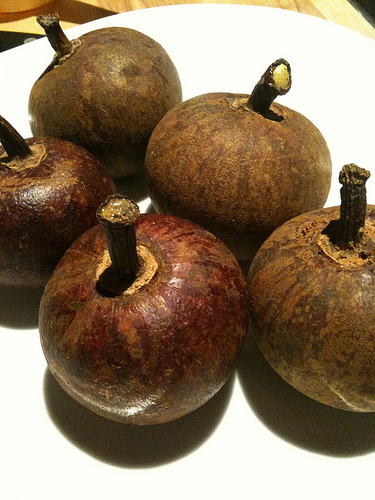 Mangosteen for $6.99 lb at Buford Highway Farmer's Market this week
These were a bit on the over-ripe side giving them a very soft texture.  But, this only added to their sweetness.  They basically melted in our mouths and tasted of liquid sugar with a peachy tropical note and a barely-there tarty tang.
The Negative:
The flesh of each segment clings to one pit per segment (some are very small and others are the size of a large lima bean).  The large ones are a stringy, unpleasant mess to extract from your mouth.
Buford Highway Farmers Market
5600 Buford Highway NW
Doraville, GA 30340
770 455 6701