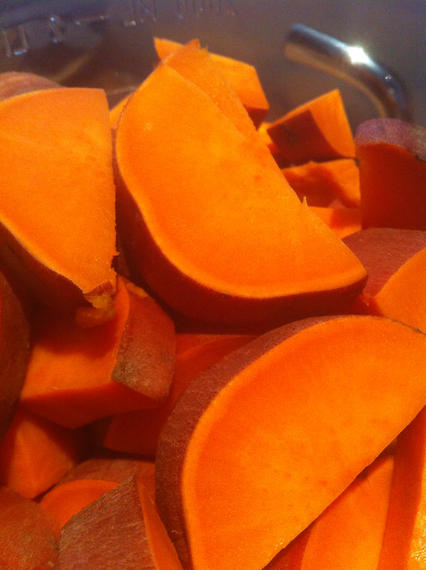 Red Sweet Potatoes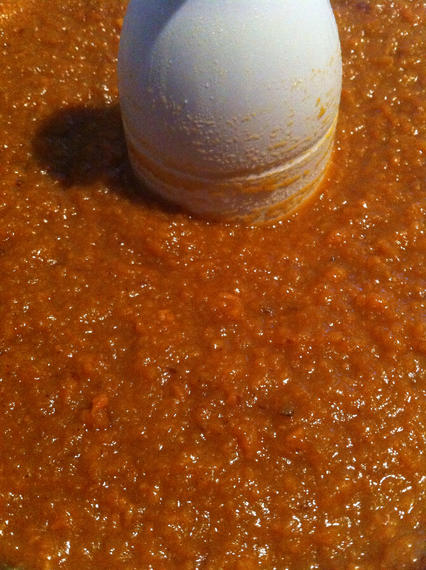 Sweet Potato Pie
makes 1 pie
2 sweet potatoes, boiled
1 can sweetened condensed milk
2 eggs
1 teaspoon vanilla extract
4 Tablespoons butter
1 Tablespoon flour
1/2 teaspoon salt
1/2 teaspoon nutmeg
1/4 teaspoon cinnamon
1-2 teaspoon orange zest
1 single crust batch pie dough, bottom only
Preheat oven to 350 degrees F.
Roll and place pie dough in pie dish.  Decorate edges and prick bottom.  Chill.
Combine all in a food processor while potatoes are still warm and pulse for about 30 seconds, or until smooth.  Fill pie crust.  Bake at 350 degrees F for 45-55 minutes.  The center of the pie should be mostly firm to the touch.