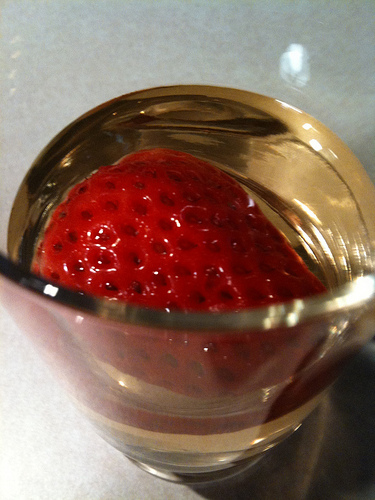 A small bowl of fresh strawberries and a cocktail of creamy vanilla and praline liqueur make a nice substitute for dessert on those occasions when you'd like a little something special.
Creamy Vanilla & Praline Cocktail
1 ounce vanilla vodka
1/2 ounce praline liqueur
one whole fresh strawberry with stem removed, to garnish
Combine vodka and praline liqueur in a shaker.  Add ice and shake.  Pour into the cocktail glass of your choice and garnish with one whole berry.  Serve with a small bowl of strawberries for nibbling.