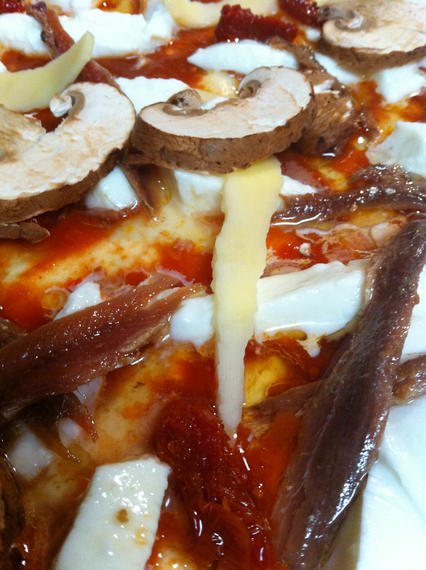 Fresh Mozzarella, Provolone, Mushrooms, Sun-Dried Tomatoes & Anchovies
This was a quickie pizza we whipped up one night.  We made a simple flour, water, oil and salt dough.  We did a quick knead.  Let it sit for 15 minutes.  Press it into a 9 x 13 inch baking dish well oiled with olive oil.  Then, let it rise for about 45 minutes.  Top as desired.
Bake in a preheated 475 degree F oven for approximately 20 minutes or until golden brown.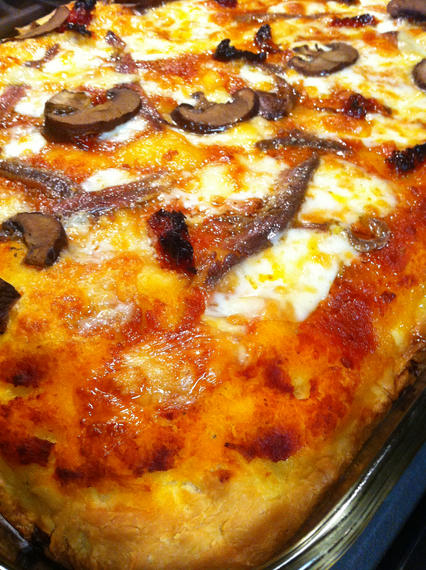 Et Voila!