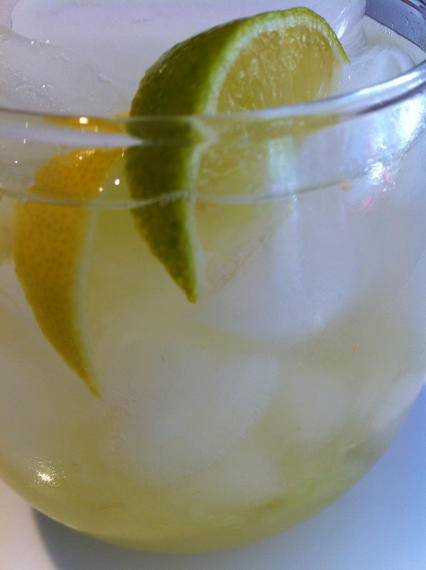 Refreshingly simple, this one's a keeper.
Lemon Lime Cocktail
makes 2
juice of 2 lemons
juice of 2 limes
2-4 Tablespoons simple syrup
2-4 ounces vodka
splash of soda or water
ice
In a cocktail shaker filled with ice, combine all ingredients.  Shake vigorously.  Strain and divide between two rocks glasses filled with ice.  Garnish each rocks glass with one lemon and one lime wedge.
Cheers!