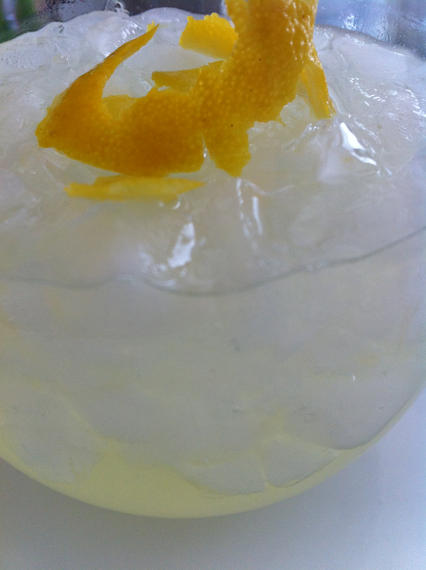 1/2 of a Lemon
…make lemonade!
How many recipes call for 1/2 of a lemon?  Too many.  Don't let that remaining half go to waste.
Homemade Lemonade
makes 1 rocks glass
juice of 1/2 of a large, juicy lemon
1-2 teaspoons sugar
(or if you like it sweet, 1 teaspoon sugar & 1 teaspoon of honey)
crushed ice
S. Pellegrino, or bottled water of your choice
strip of lemon zest
Add lemon juice and sugar to your rocks glass.  Stir briefly.  Fill with crushed ice.  Top with S. Pellegrino.  Stir vigorously.  Decorate with a strip or two of lemon zest.
It's adult beverage time, you say?
Add a splash of your favorite vanilla vodka.  You won't be sorry.
Cheers!