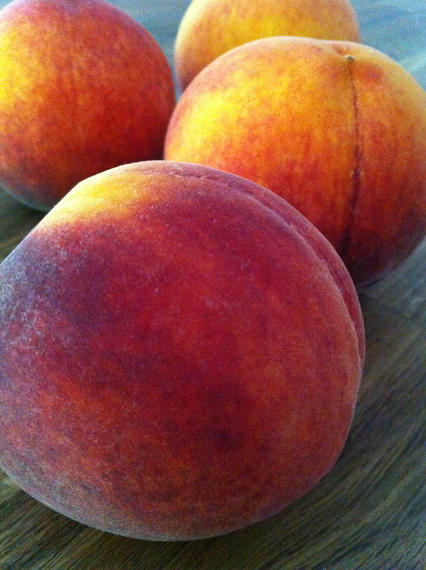 Beautiful & Fragrant
The last four peaches sat on the counter. Beautiful and exuding the sweet smell of summer, what should I do?  A pie, crumble, crostata, cobbler, tart or jam?
No, they're too good for that.
We gently dropped the delicate fruit into a bucket of ice water and brought them out onto the deck.  We enjoyed them in the dying heat of the day.  We watched the hummingbirds sip nectar out of their little cups and quietly started missing summer before it even fades away.