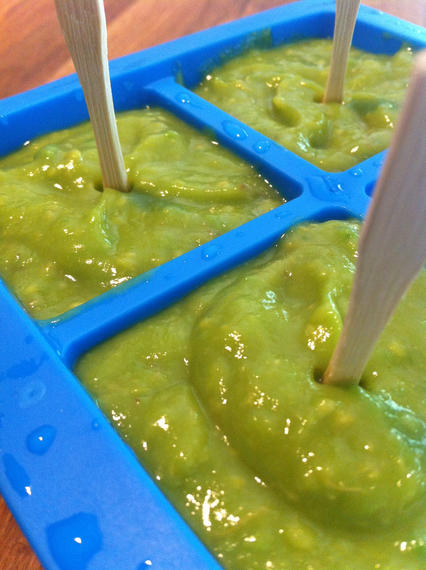 I've been known to make a meal out of 1/2 an avocado and a tiny sprinkle of sugar.  So, this is a nice variation for summer when you're craving something cold and icy.  Pops don't have to be dripping with sugar.  Less is more.
A creamy avocado smoothie inspired this recipe.
Alligator Pear Pops
(Avocado Pops)
makes 4
2 avocados
2-3 Tablespoons cream
2 Tablespoons sugar
juice of 1/2 lemon
Mash avocado with lemon juice, sugar and cream.  When mostly smooth, whip vigorously by hand.  Whip until light and fluffy.  Spoon into molds.  Add a popsicle stick or bamboo fork.  Freeze.
Each pop is roughly 1/2 an avocado.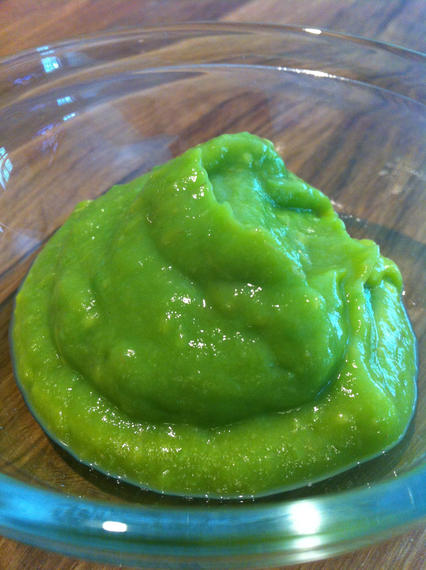 I made a snack out of the leftover spoonful.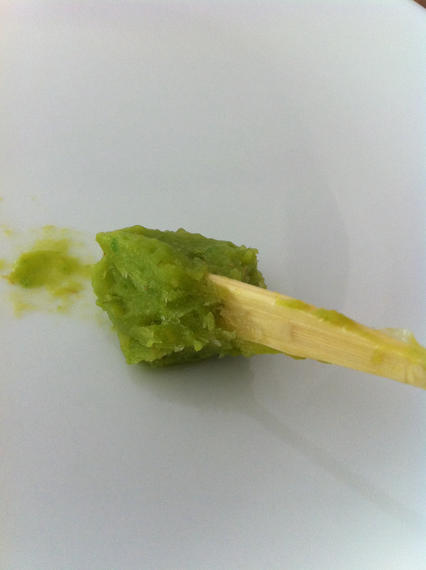 Last Bite