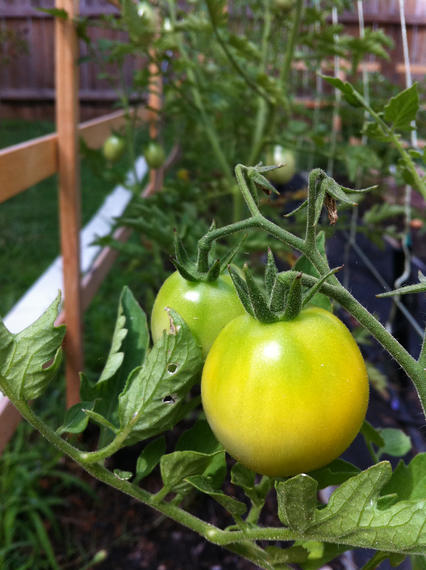 Yellow Heirloom Cherry Tomato
The first ripe tomatoes never made it through the back door.  We popped them in our mouth …straight off the vine.  That's one of the benefits of a chemical free back yard garden.  You know for a fact that there isn't a single chemical leeching into that delicate tomato skin.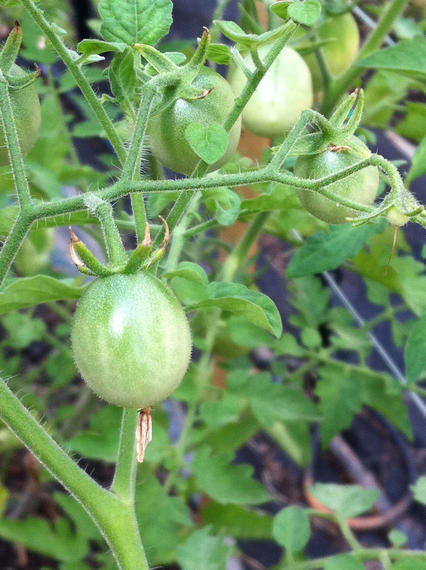 Speckled Green Cherry Tomatoes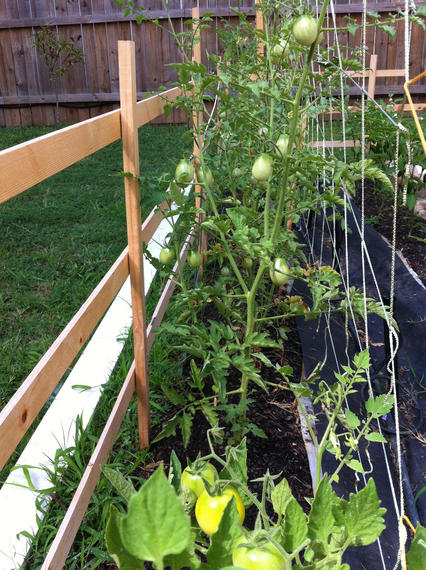 A Row Of Rainbow Blend Cherry Tomatoes
(Botanical Interests)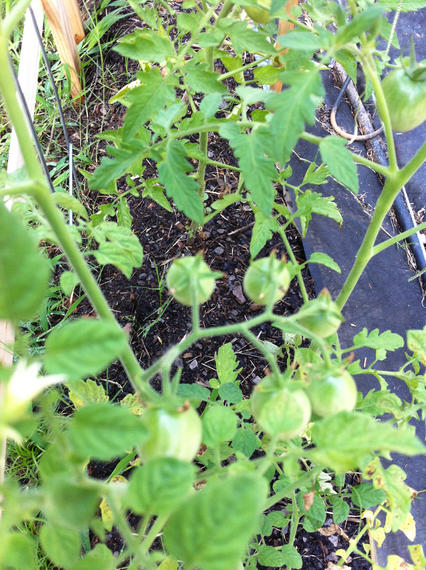 Snow White Currant Tomatoes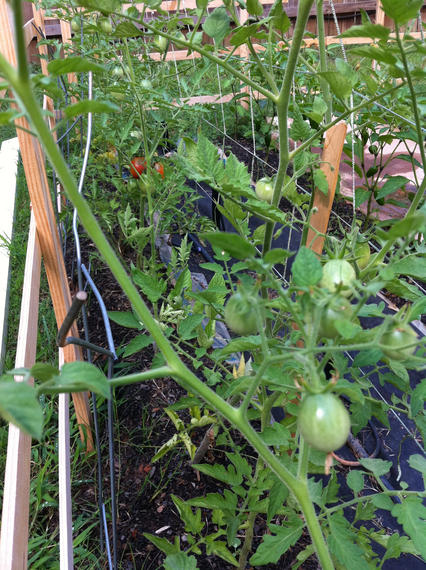 Heirloom Green Cherry Tomatoes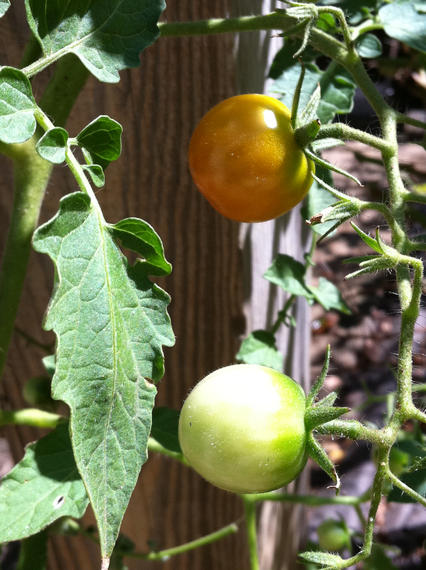 Orange Heirloom Cherry Tomatoes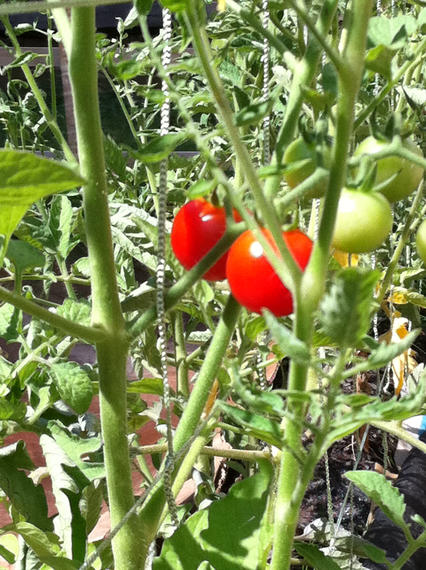 Red Cherry Tomatoes (Super 100s)
As usual, the Super One Hundreds are turning out beautifully.  We've already dished up at least two giant bowls of tomato salad and one big bowl of pico de gallo (AKA salsa fresca).  And, three Costoluto Genovese as big as my husband's fist.  They're gorgeous and next year I'll be doing a whole row of these beauties.  These were a huge success.
String Trellis Holding Up The Vines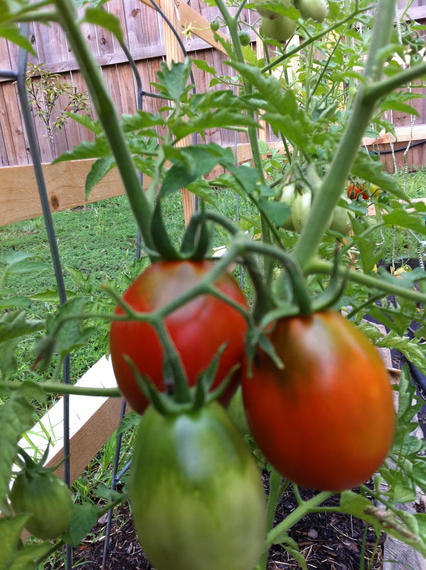 Black Plum Tomatoes
These are a real show stopper.  …And, a MUST HAVE for next year!
Black Krim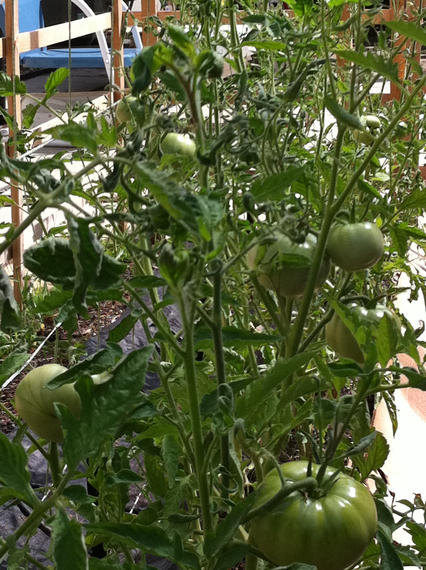 Black Krim …Down the Mini Row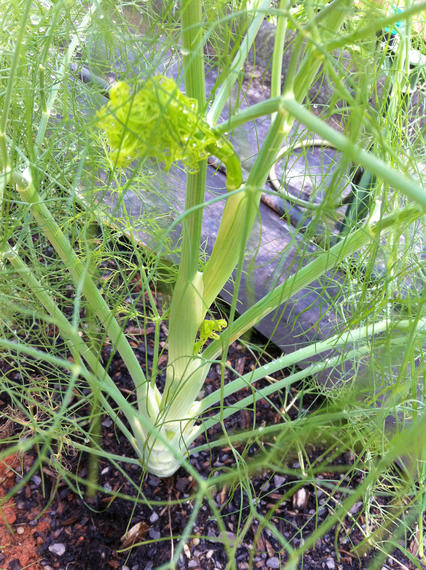 Florence Fennel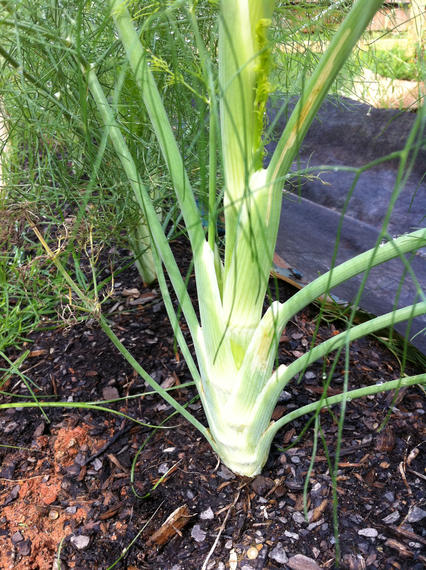 A Couple More Weeks For Most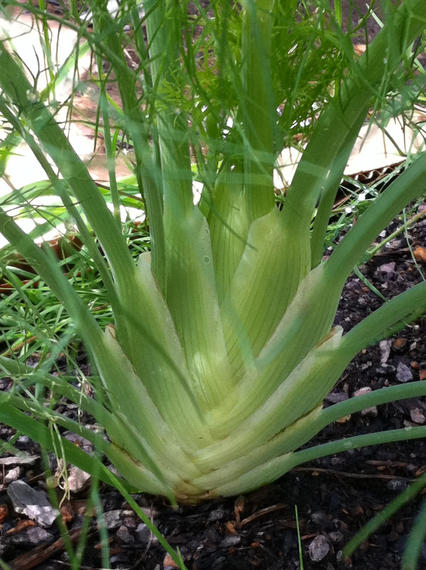 Just Over One Week For Two or Three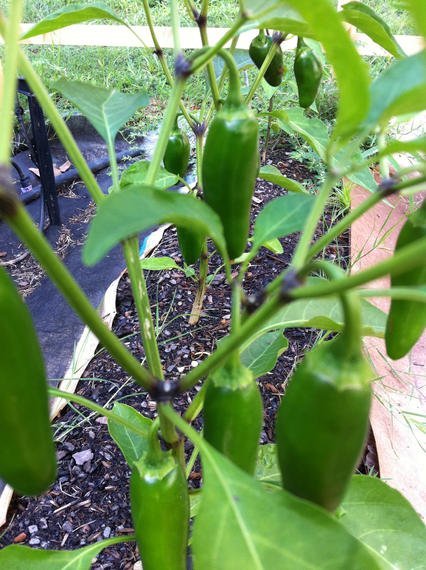 Jalapenos… 6 Plants Are More Than Enough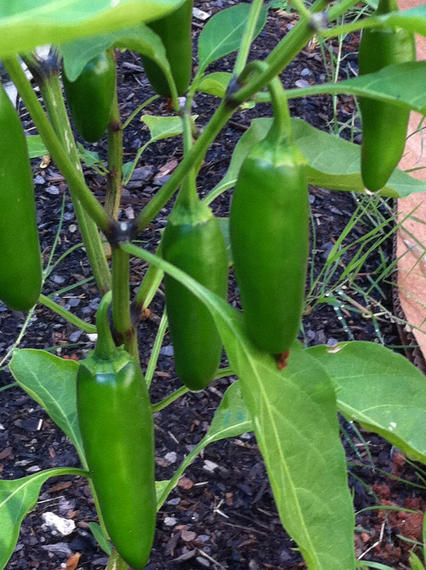 Jalapeno Pickles Are In Our Future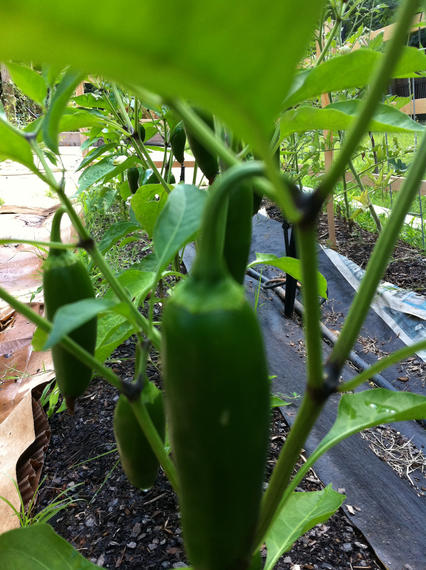 Down The Row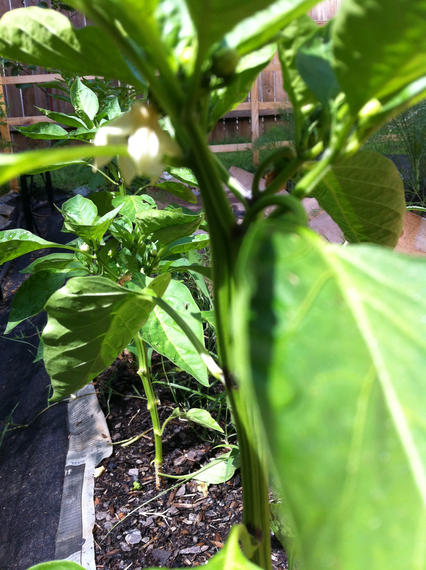 California Wonders Starting To Grow
We're also watching the cayenne and gypsy peppers grow.  But, we don't see any mature peppers, yet.  The jalapenos came first … then the gypsy peppers …cayenne and California Wonders are bringing up the rear.  Something was eating the California Wonder's leaves.  They took some time to recover.  Even with that abuse, each and every plant came back strong.
Cherry Tomato Salsa Fresca
makes one large bowl
3 cup cherry tomatoes, halved
1 onion, finely diced
1 small bunch of cilantro, roughly chopped
juice of one lime
1 teaspoon sugar
1/2 teaspoon salt
2-4 jalapeno, finely diced (How spicy?  You choose.)
1 clove of garlic ground to a paste with 1/2 tsp salt
Salt & Pepper, to taste
2 stalks of cilantro, leaves saved
In a large bowl, combine tomatoes, onions, cilantro and jalapeno.  Set aside.  Juice lime into a small bowl.  Remove any seeds that sneak in.  Add sugar, salt and garlic paste.  Stir until sugar and salt melt.  Pour over salad.  Taste.  Add salt & pepper as desired.
Pour into serving bowl and scatter cilantro leaves on top.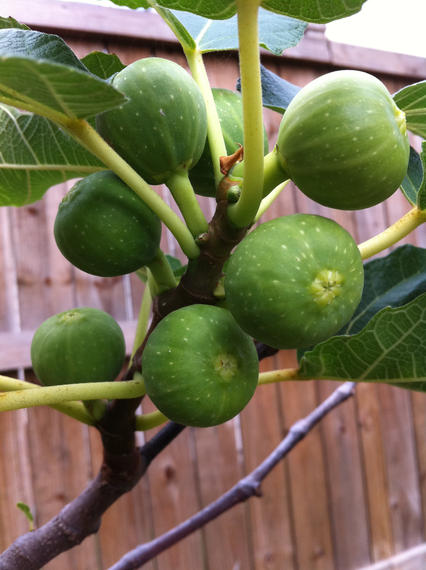 And, The Kadota Fig Tree That Could …Hanging In There!