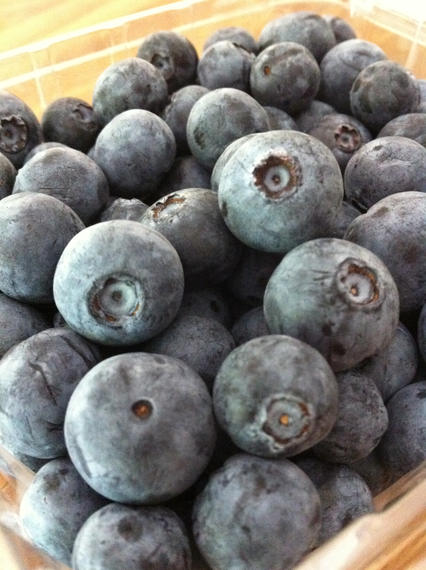 These are essentially a cookie.  So, I'd never suggest eating these for breakfast on a daily basis.  But, one small bar on rare occasions makes a nice breakfast treat.  Add a banana and a small vanilla yogurt.  And, you've got a real breakfast.  Sure, it's not one you'd want to eat every day.  But, it's not a super-crazy indulgence either.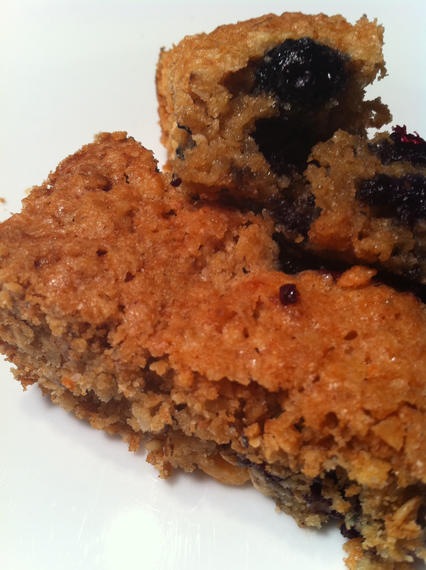 Blueberry Oatmeal Bars
Makes one 9×13 inch baking dish
1 cup butter, softened
1 1/2 cups sugar
2 large eggs
2 teaspoons vanilla extract
1 cup AP flour
1 teaspoon baking soda
1/2 teaspoon cinnamon
3 cups rolled oats
1/2 cup oat bran
1 cup blueberries
1 cup white chocolate chips
Preheat oven to 350 degrees F.
Cream butter, sugar, eggs and vanilla.  Set aside.
In a small bowl, combine flour and baking soda.  Stir briefly.  Add rolled oats, oat bran and cinnamon.  Stir to combine.
Add dry ingredients to sugar mixture.  Stir briefly.  Add blueberries and white chocolate chips and stir gently until all ingredients are combined.
Butter one 9×13 inch baking dish.  Gently spread oatmeal cookie dough to form a thin, uniform layer.  Place baking dish in preheated oven.  Bake for 35-40 minutes at 350 degrees F.