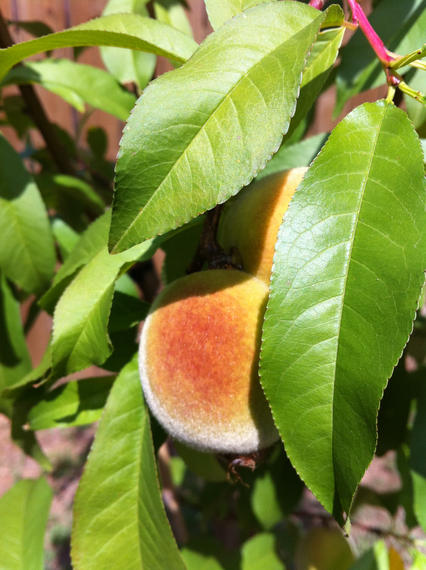 Dwarf Elberta
Out of the three new fruit trees, only the Dwarf Elberta has managed to hold onto its fruit.  A wicked windstorm knocked off every apricot.  And, the White Princess peach is growing profusely.  Though, it lost all of the fruit buds shortly after planting.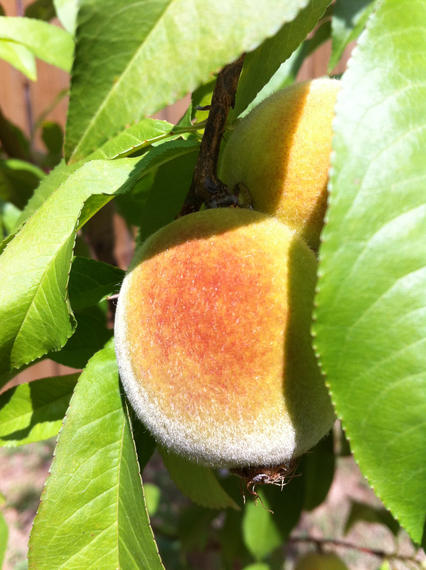 Dwarf Elberta Peaches
We might have as many as a dozen home grown peaches the first year…
Fingers Crossed!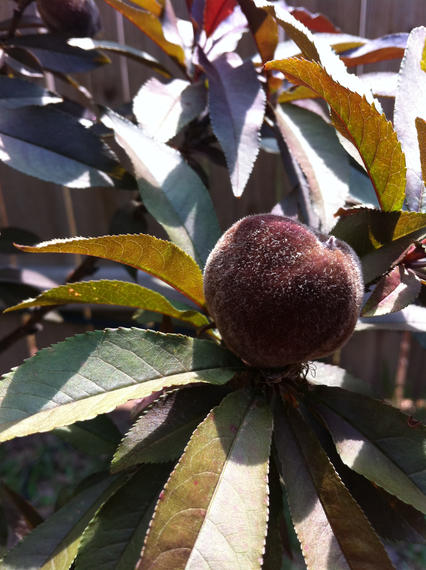 Bonfire Peach
Will the gorgeous burgundy fruit be edible?
It's a mystery.
(But, we might find out this year if the half a dozen or so remaining fruit can stand the heat.)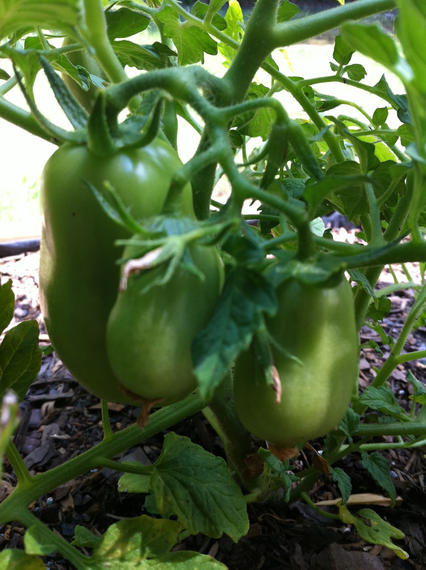 The First Roma Tomatoes of the season!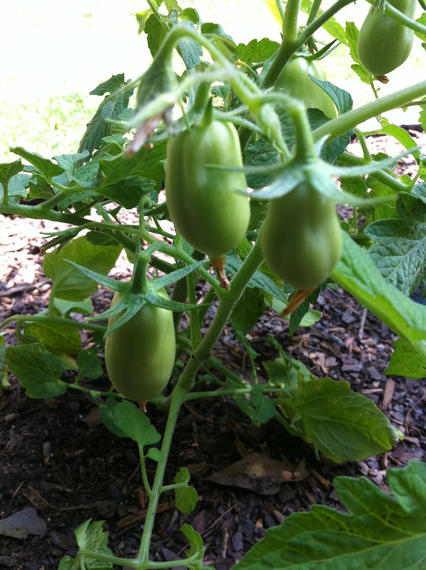 (about a dozen green tomatoes to date)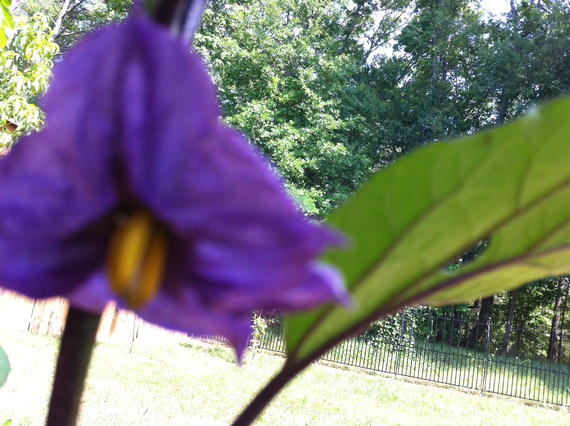 One Blurry Eggplant Blossom
This is what happens when you take a photo "blind".  Holding the camera at ground height, shooting strait up, and wishing for the best… this was the result.  Predictably, this shot won't be winning any awards… except for worst shot of the day.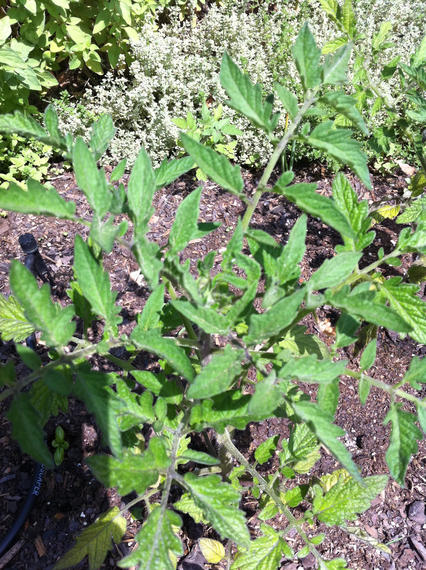 Costoluto Genovese
Looking good… so far.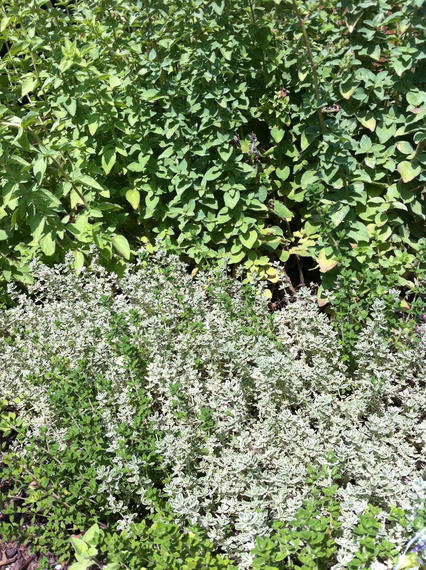 Silver Thyme & Greek Oregano Going Wild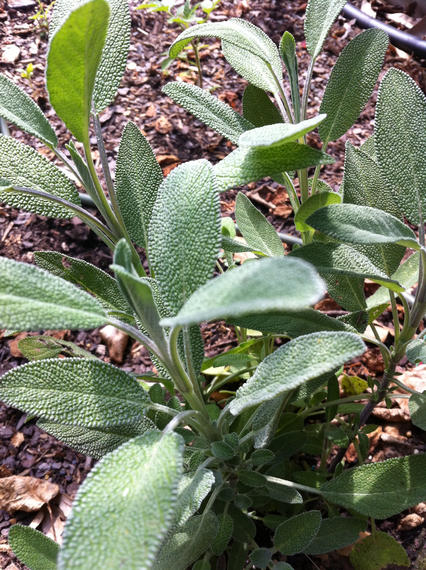 Sage Looks Good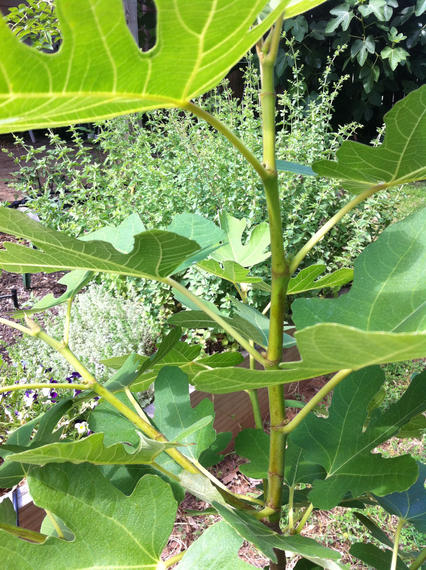 Black Mission Fig with Over 18 inches of New Growth
This black mission fig is knocking out the other two.  Full sun and diligent watering seems to be the magic formula.  The two black mission trees planted simultaneously (but, relying on mother nature for their water) have only grown about 5 inches per stalk.  They're both healthy… just growing significantly slower.
Everything else is growing nicely and at a steady pace.  But, no buds yet.
(Update:  We just noticed a handful of buds on our Mr Stripey tomato plants this morning.)