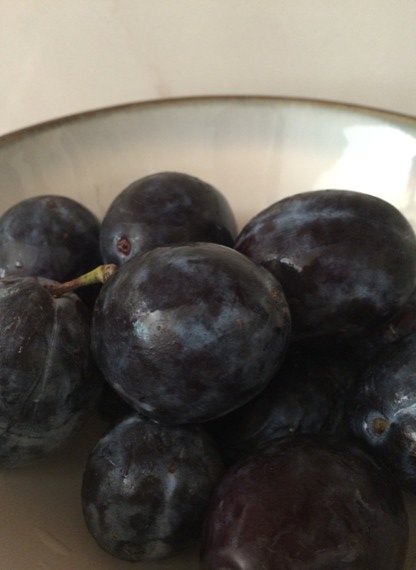 Sugar Plums
Sometimes called Italian plums, or Damson, or Empress (though I believe there are differences between Damsons and Empress plums), they're also called prune plums.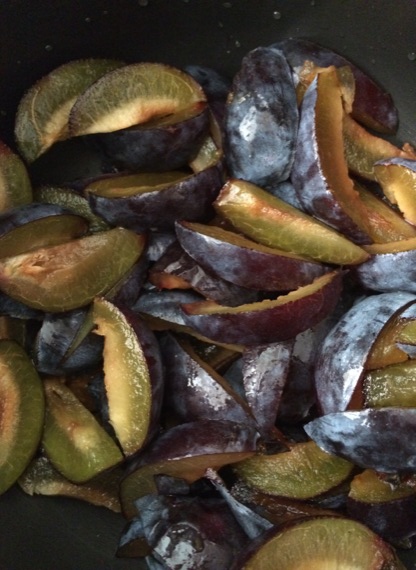 Sugar Plums, Sliced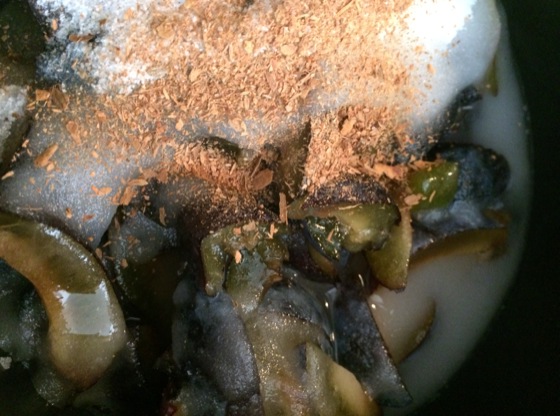 Add sugar and freshly ground cinnamon.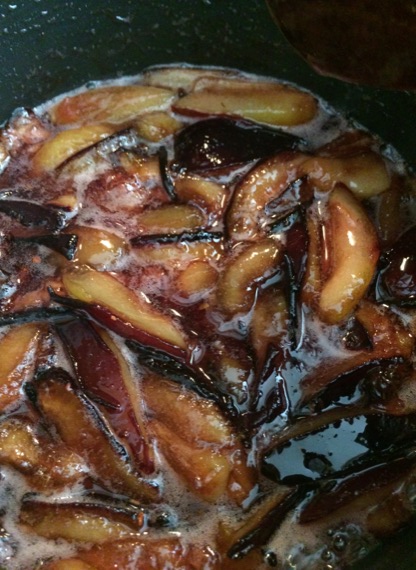 Then, bring to a boil.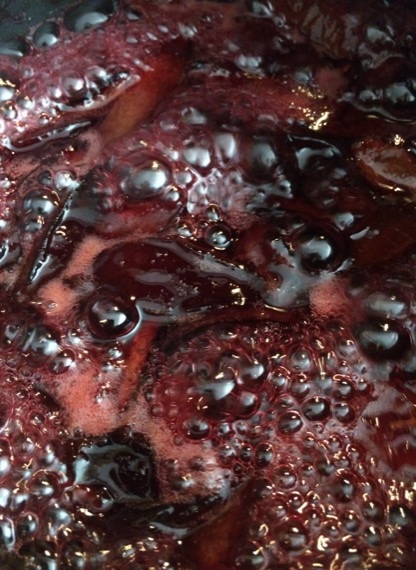 Stir religiously until the steam dissipates and the bubbles get big and glossy.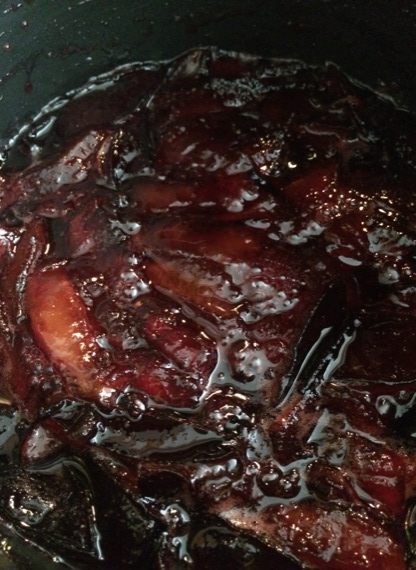 Then, let it set.
Sugar Plum Jam
makes about 2 cups
14-16 sugar plums, washed well and sliced
2 cups sugar
1/2 teaspoon freshly ground cinnamon
1/2 teaspoon fine sea salt
Place sliced plums in a heavy bottomed saucepan.  Add sugar and cinnamon.  Stir.  Then, bring to a  gentle boil.  Boil gently for about 15-18 minutes stirring very frequently.  NEVER leave the pot unattended!  (Never leave any pot unattended, actually.)  If your mixture is too hot, it could bubble over in mere seconds.  The molten lava that is jam will make an incredible mess.  And, it's MOLTEN hot.  So, be careful.  Burns aren't fun.
Serve warm with biscuits.  Or, let the jam sit and cool before placing in the fridge.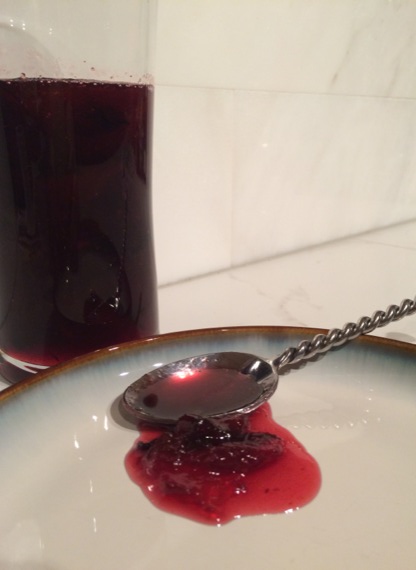 What a gorgeous color!
This is the texture before chilling.  It's a bit like a thick compote. After chilling, it thickens up nicely.  Here, I've stored my jam very simply in a tall glass to take up minimum fridge space.  This scant 2 cups of jam remains after spooning generous quantities of our warm jam over buttered biscuits.