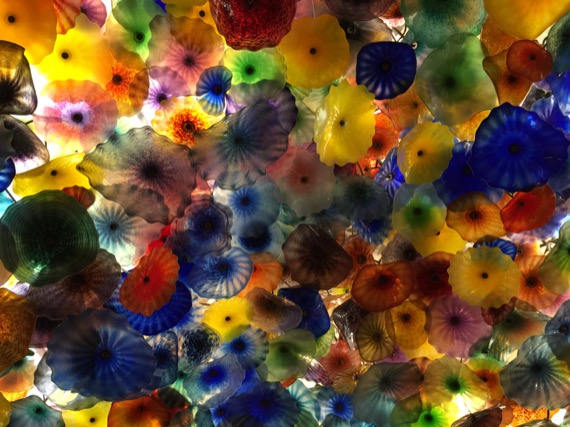 Chihuly Glass Installation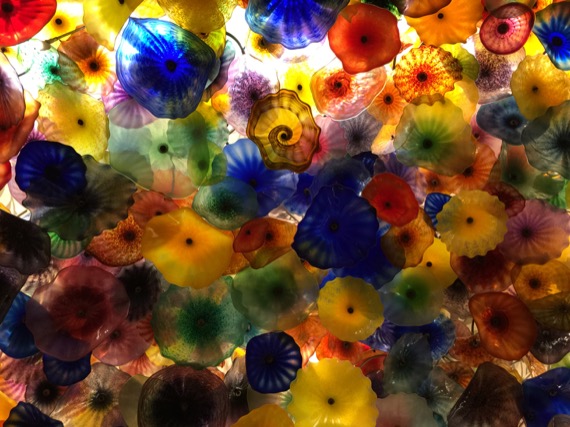 It goes on…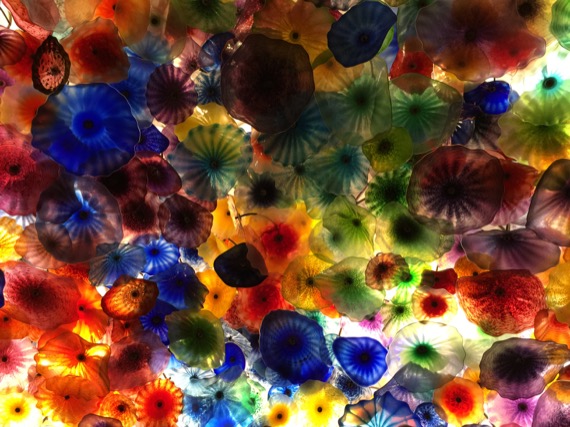 ..and on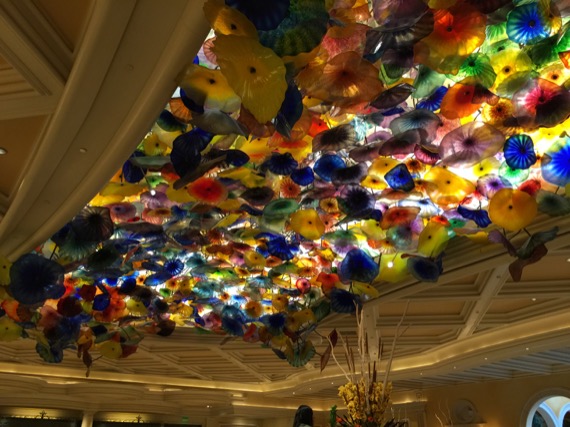 Are they abstract art, flowers, or some form of exotic sea life?  You decide.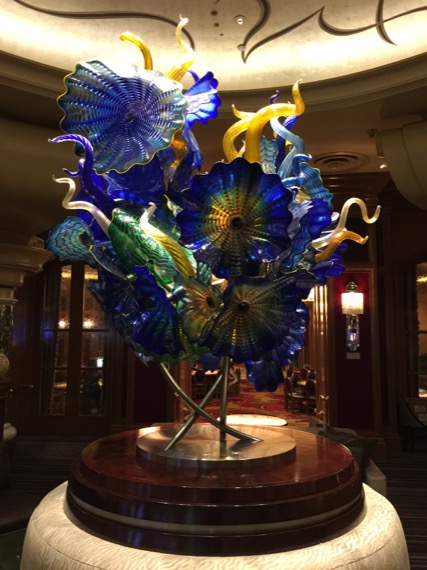 Again, we were mesmerized by Chihuly's art.
Another renewed love that we're bring home with us from Vegas?  Crepes.  We forgot just how much we love them.  They're an easy and quick meal available on the go.  And, they're easy to whip up at home, too.  If you don't have candied nuts available.   Just substitute a sprinkle of roasted and roughly chopped nuts.
Our Favorites?
Hazelnut
candied hazelnuts
nutella
banana slices
fresh strawberry slices
dark chocolate drizzle
whipped cream
Bananas Foster
(above)
candied pecans
bananas
(sautéed in butter and brown sugar)
crepes
caramel drizzle
whipped cream
powdered sugar
—
Savory
Ham & Madeira Cherry
Serrano ham
Emmental cheese
Madeira cherries
chèvre
Mornay Sauce
Ham & Egg
Smoked ham
Emmental cheese
egg
Mornay sauce
—
Crepes
makes 5
1/2 cup AP flour
1 Tablespoon sugar
1/4 tsp fine sea salt
1 cup whole milk
1 large egg
2 Tablespoons butter, melted
melted butter, for pan
pastry brush
In a pourable mixing bowl, combine all ingredients and stir.  Let rest for at least 30 minutes (or up to an hour).  Then, pour about 1/4 cup of batter into a hot buttered crepe pan (or small frying pan), swirl and flip when crepe is dried at the edges.
Top and fill as you desire.  Or, fold crepe into quarters, dust with powdered sugar and devour it on the spot.