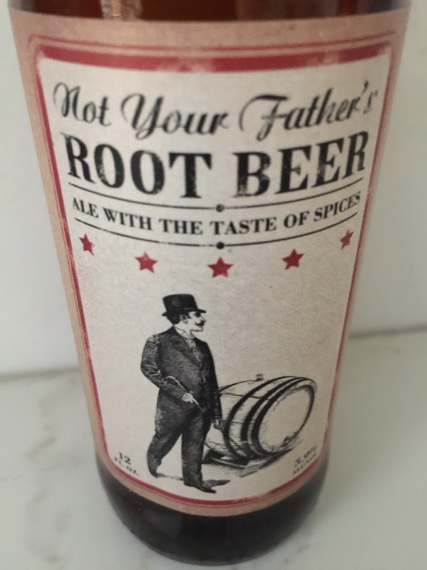 It's easy to fall in love with new flavors when you're on vacation.  Then you go home and dream of those flavors and try to recreate them.  We love when we can bring those flavors home with us.  It turns every day life into another day on holiday when those flavors light up memories of those happy days.
And, as lovely as this root beer ale is all on its very own… we have other plans for this one.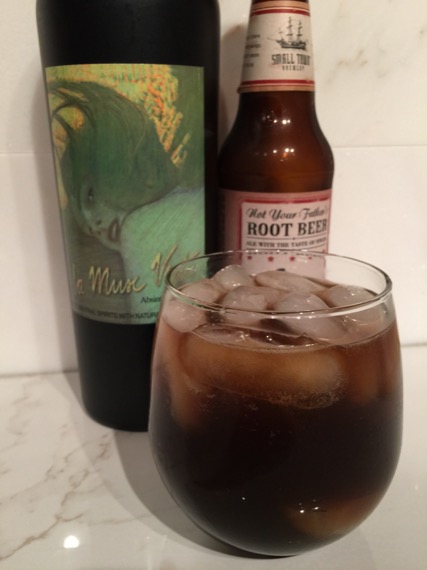 Why are we drinking in the middle of the week?
No, someone did NOT have a root canal.  But, someone did go to the dentist.
I love my dentist… in a very Penny (from Seeking a Friend for the End of the World) way.  Have you seen that movie?  There's this scene where they reminisce about things they aren't going to miss.  Dodge says, "…going to the dentist".  And, the dreamy, head in the clouds Penny says, "aww, Dr. Hoberman…." in a way that says she'll miss him.  I completely get that.
—
I first had a root canal here.  And, this homemade version has a wicked kick.  One of these will end any productivity you hoped to achieve in your day.  So, it's best to save this for an after dinner treat.  Subbing in a root beer ale for the soda takes it to the next level of never never land.  Next time, we might go back to the original version with an IBC root beer.  The sweetness of the root beer soda balances out the powerful kick of the absinthe.  We loved that.
But, then again, with every sip, our homemade version grew on us…
…a little bit more and more with each loopy sip.
Root Canal
makes 2
1 – 12 ounce bottle Not Your Father's Root Beer Ale
2 ounces absinthe
crushed ice, to fill
Pour one ounce of absinthe into two chilled rocks glasses.  Divide root beer between the two glasses.  Fill with crushed ice.
Cheers!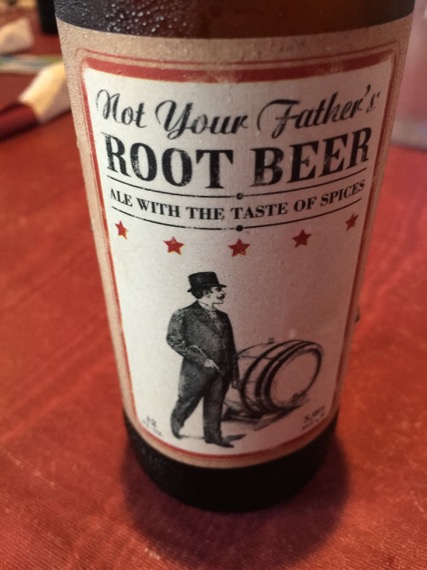 Morehead City, NC
New tastes that you find on your travels are a great way to bring the vacation home with you.  One taste brings happy memories rushing back into our minds.