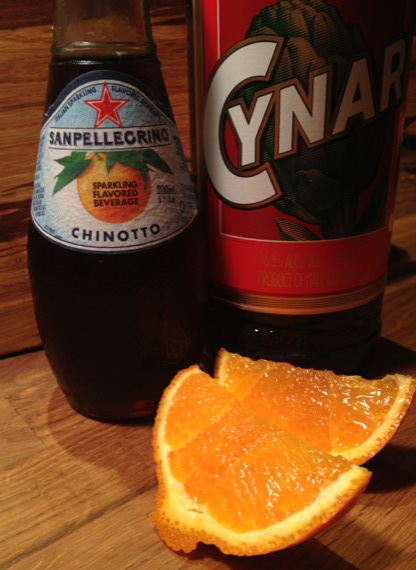 Inspired by a cocktail at STG Trattoria, we threw this together with one orange, one bottle of chinotto, and two ounces of Cynar.  Super easy, super craveable.  If you're looking for something a little less bitter, substitute the Pellegrino (mildly) bitter orange soda for the chinotto.
This makes a refreshing after-dinner cocktail.
Orange Cynar Soda
makes 2
1 bottle S.Pellegrino Chinotto
juice of 1/2 an orange
2 ounces Cynar
2-4 orange wedges
Divide orange juice and Cynar between two glasses filled with crushed ice.  Stir gently.  Top each glass with half of the chinotto.  Garnish each glass with one or two orange wedges.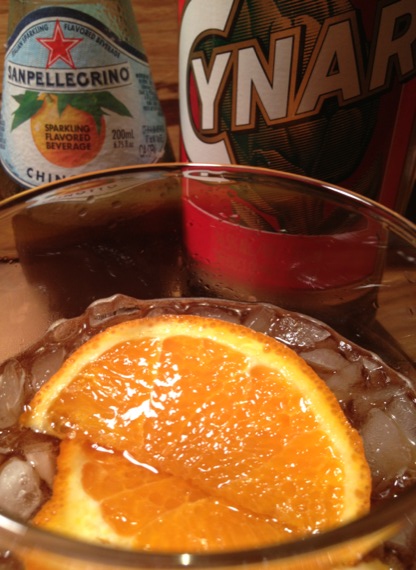 Cheers!